Guest Contributor, Wade Rifkin
It was just three years ago that OOH publishers were roundly decrying the "race to the bottom" for programmatic DOOH. Today, nothing could be further from the truth, as the platform continues to prove itself a viable channel for the industry. Real-time biddable DOOH is positioned for growth into 2020 (eMarketer) and poised to command a premium rate when purchased against audience behaviors – not just location.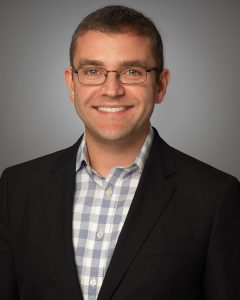 Since 2016, Clear Channel Outdoor has grown its own programmatic footprint significantly across nearly its entire DOOH inventory—including Times Square and in airports. What's more, we're not alone. Other OOH publishers are finding value in opening up their digital inventory and connecting to agency specialists and buyers through multiple demand side platforms and through the private marketplace. Many OOH providers, like Clear Channel Outdoor, are also connecting to supply-side platforms, such as Vistar Media, to further expand access to their assets to those who are already buying other digital formats and platforms across the media landscape.
We're happy to report that the doomsday predictions have not materialized. This strategy has played well without cannibalizing our own inventory or disrupting trusted and traditional sales channels and/or the agency-client relationships. While this industry pivot is good news for OOH media publishers, most importantly, it's even better news for brands, as this evolution makes the medium smarter and more connected to the rest of the programmatic media mix.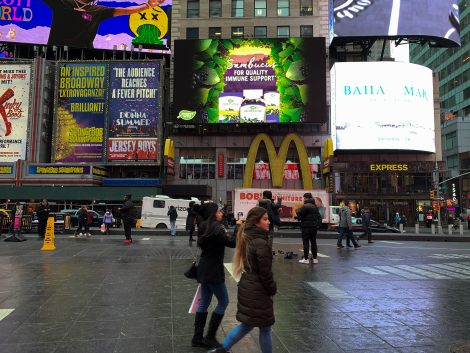 Brands such as Nature's Way and big box retailers, among others, are leveraging this new-found real-time buying control and flexibility, with the ability to optimize for greater campaign performance. They're also breaking even more new ground in the programmatic DOOH space.
For the first time ever earlier this year, Clear Channel Outdoor, with its agency and brand partners, activated a programmatic, weather-triggered digital OOH strategy throughout its place-based DOOH media on roadside billboards nationwide, alongside high-traffic airports and digital spectaculars in Times Square.
In this groundbreaking scenario, we worked with Nature's Way, one of the most recognized and trusted consumer dietary supplement brands, to execute a campaign promoting their Sambucus immune health products.
Together with Spark Foundry, the brand employed a strategy that involved targeting consumers when they were making "in-the-moment" purchase decisions for an immune support product when they begin to feel seasonal symptoms. This was made possible through API-based weather triggers, within geos indicated by WeatherFx data as being either at-risk for, or affecting, a greater percentage of people with cold and flu like symptoms in the area.
Key DOOH contexts for the campaign included airport locations that reached consumers at times when they might be seeking immune support, in addition to roadside digital units that tapped into the weather-driven conditions that might impact consumers' health.
Using Vistar Media's DSP, the brand connected in a real-time biddable way to CCO's programmatically-available DOOH inventory for this campaign including high profile spectaculars in Times Square for additive exposure and marquee branding, and cumulatively reached over 18 million consumers.
As brands ramp up their 2020 planning, marketers should take note: OOH's large-format ad impact across can now be combined with powerful digital data signals for targeting as well as cross-KPI measurement.
What's more, data-driven activation isn't just relegated to weather; day & time-based triggers, geo/proximity triggers and audience-based targeting are all becoming staples in the programmatic OOH playbook.
Programmatic OOH took off in a meaningful way in 2019, and there only great things ahead for the industry in the year to come.
Wade Rifkin, SVP & General Manager, Programmatic, Clear Channel Outdoor

Digital media specialist with holistic media + marketing experience. Ability to drive innovation while ensuring that it's on strategy and geared for measurable, meaningful success. Proficient in programmatic, social, mobile, data-driven / addressable targeting, video, and more across both branding and response-oriented campaigns.

At Clear Channel Outdoor he is responsible for defining Clear Channel Outdoor's programmatic OOH strategy and leading the execution and management of this approach. This includes striking partnerships with data providers and ad technology companies to develop programmatic solutions that we can bring to both our existing & new buy-side partners.