Adrian J Cotterill, Editor-in-Chief
Clevertouch is continuing to expand their technology offering within the Digital Ecosystem – digital signage, room booking and collaboration panels and has just announced its new Clevertouch Gallery at the Barbican in London.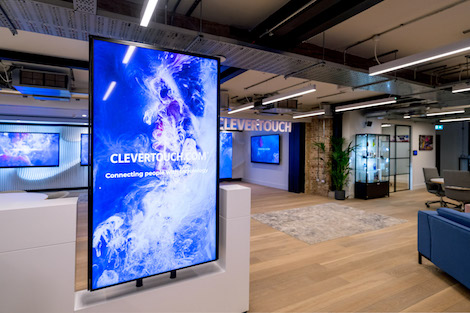 Mark Starkey, Clevertouch and Boxlight President told us "The investments we're launching throughout 2021 are all part of our ambitious growth plans to become the go to brand for Enterprise, Education, Healthcare, Retail and Government technology. We recently launched Clevertouch Academy our training platform, and over the coming weeks, we're looking to build and introduce more solutions to enable our partners and end users to achieve more and get the most from their Clevertouch Technologies range. For us it's all about the user experience and the Clevertouch Gallery is the physical space to enjoy that experience engagement'.

Clevertouch has showrooms in London, Leeds, Edinburgh, Sweden, Germany, Finland and the USA".
The Clevertouch Gallery is a dedicated showroom showing off all of their solutions and will create opportunities for Partners and End User customers to experience leading edge technology within an unrivalled in person or virtual meeting space environment.
It's designed to inspire those organisations who demand more from their tech providers, Clevertouch Gallery is set in the heart of the UK's finance capital, The City of London. With over 25 hundred square foot of space, the Clevertouch Gallery mirrors a modern and efficient workspace set up for distance learning and hybrid meeting spaces with their latest collaboration touch screens, commercial displays, digital signage and a brand new eye catching Clevertouch LED videowall that are all seen at street level.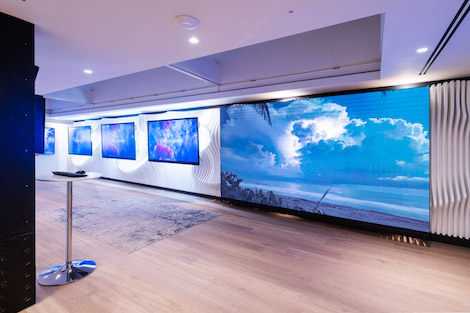 It also contains a training gallery, a slick boardroom set up, unified comms huddle room, informal meetings space and hot desking facilities for colleagues and partners.  
Using unique Clevertouch technology, foot traffic and visitors can interact with the front signage to give them a unique signage experience from their phone and the ability to book a meeting on the fly with the Clevertouch team. 




To book your in person or virtual demonstration, you can sign up here.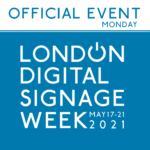 Clevertouch are a title sponsor of London Digital Signage Week which will take place May 17–21, 2021.
On Monday morning, the #ClevertouchGallery will host the first two events of the week, the DailyDOOH Press Preview which will be shown exclusively on YouTube, and a special Digital Signage Zoom Webinar entitled 'Gallery of Digital Possibilities – Challenging the Norm'.