From today, Ultraleap's fifth-generation hand tracking platform, known as Gemini, is fully available on Windows. Described as the most robust, flexible hand tracking ever, we are told that it is already bringing touchless technology to self-service solutions around the world.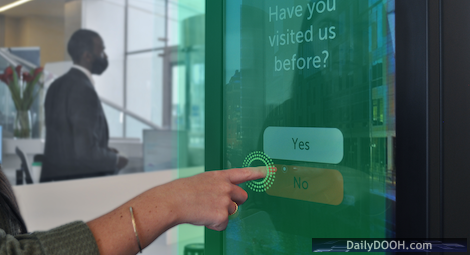 The Gemini Windows release is the first step in making the world's best hand tracking easier to access and more flexible for multiple platforms, camera systems and third-party hardware.
Ultraleap have rebuilt their tracking engine from the ground up to be able to improve hand tracking across various aspects including:
Improved two-handed interaction
Faster initialization and hand detection
Improved robustness to challenging environmental conditions
Better adaptation to hand anatomy
Saurabh Gupta, Product Director, OOH, at Ultraleap, said "With ten years of ongoing developer support, experimentation, and feedback, we've refined our hand tracking to deliver the best and most flexible hand tracking available. For OOH, Gemini enables easy integration of gesture control into existing and new kiosk solutions, delivering seamless, engaging, and safe digital interaction. We are working on leveraging the flexibility of our Gemini platform and enable our hand tracking to work on additional platforms in OOH."
Ultraleap have also made significant changes to the tracking platform to be able to extend hand-tracking to different platforms and hardware.
Ultraleap's solutions are already being used in the market with the likes of PepsiCo, LEGO and Image Holders.
To download Gemini click here.
To download TouchFree, please visit: https://developer.leapmotion.com/touchfree Note that Gemini is not compatible with previous versions of TouchFree. If you want to take advantage of Gemini hand tracking in touchless kiosks, you will need to upgrade to TouchFree 2.1.
For developer documentation, guidelines and support click here.