Leading digital outdoor media company, QMS, this week revealed the first look at its all-new, premium City of Sydney digital street furniture network.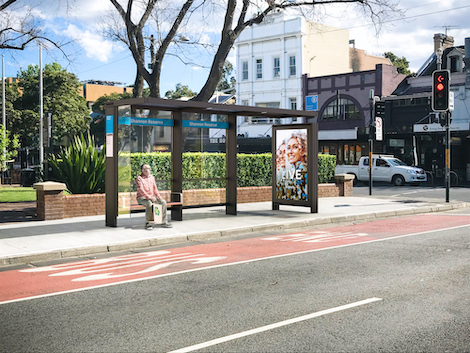 The re-energised, market-leading network will begin rolling out across the City of Sydney in December this year, with a strong focus on accessibility and sustainability. Access to the network will be open first to a select group of launch partners and for campaign-based advertisers in April 2022.
QMS General Manager, City of Sydney, Jemma Enright told us "The new City of Sydney network is a highly sought-after out of home opportunity in the Australian market. The compelling qualities of this geography and our advanced delivery of a state-of-the-art, predominantly digital street furniture network harnesses a unique energy that can drive momentum for brands, at scale and at speed. By integrating powerful new GPS and transactional spending data sets into our DYNAMiQ audience and insights platform, we are bringing the market new, innovative ways to plan and optimise their campaigns across the new network. Smart, easy-to-buy packs provide advertisers the opportunity to tailor, optimise and activate against a range of objectives for the first time."
CBD audiences continue to rebound after the Sydney lockdown, with QMS' DYNAMiQ data showing 75% of the 2019 CBD audience has returned five weeks after lockdown ended.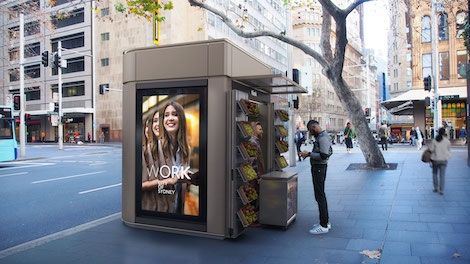 With more than 20,000 businesses, the City of Sydney accounts for $138 billion, or 7%, of Australia's GDP and is the economic epicentre of Australia.
The City of Sydney covers 26 square kilometres, with 10 distinct precincts and 33 suburbs*, and is home to high-income, educated and high-spending prospective customers. More than half of its 250,000 residents are managers or professionals, 44% have a household income of more than $140,000 a year, and 49% are big spenders on lifestyle products and services.
The population of the City of Sydney has grown 36% over the past decade, double the rate of Greater Sydney, and the visitation economy is set for a big recovery as it welcomes back the 4.1 million international and domestic visitors who come each year.
In June 2020, QMS was appointed to an exclusive 10-year agreement, plus a further five-year option, to create a premium, reimagined network of street furniture for the City of Sydney.
QMS Chief Customer Officer, Mark Fairhurst, said: "Beyond the value of the advertising network, there is a real sense of purpose for us in partnering with the City of Sydney to deliver world-class public infrastructure that will keep the citizens of our city moving for the next 20 years. The initial response from advertisers and agencies to the new City of Sydney network has been incredibly strong. It's clear that what advertisers want right now is access to state-of-the-art, data-driven, dynamic and highly targeted outdoor solutions set in a quality environment that is sourced and built on sustainable principles and aligned to industry standards"
QMS' City of Sydney agreement will see a newly designed suite of bus shelters, communication panels, kiosks and public toilets replace the current furniture, most of which has been in place since 1997.
Designed by award-winning architects, Grimshaw, and built on a philosophy of using sustainable materials and smart technology, the new network will include more than 800 panels.
Featuring larger, more premium displays, 70% of the panels and 90% of the advertising inventory will be digital to meet the growing demand for digital outdoor advertising and enhanced data capabilities.
* The 33 suburbs are Alexandria, Annandale, Barangaroo, Beaconsfield, Camperdown, Centennial Park, Chippendale, Darlinghurst, Darlington, Dawes Point, Elizabeth Bay, Erskineville, Eveleigh, Forest Lodge, Glebe, Haymarket, Millers Point, Moore Park, Newtown, Paddington, Potts Point, Pyrmont, Redfern, Rosebery, Rushcutters Bay, St Peters, Surry Hills, Sydney, The Rocks, Ultimo, Waterloo, Woolloomooloo and Zetland.