Adrian J Cotterill, Editor-in-Chief
Animatico, a Swiss company aims to revolutionise the way face-to-face CX can be delivered by using the influence of Disney and combining it with intelligent #AI technology and voice control.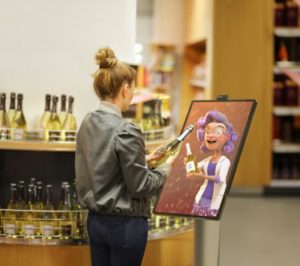 Avatars have for some years been held up as one of the future pillars of customer service. However, up until now, clunky technology, a lack of effective voice control and poor conversational understanding has meant that it has been seen as a gimmick rather than an effective business tool.
Animatico has created a voice enabled, completely intuitive, human like interface with interactive AI characters, turning avatars from gimmicks into key business tools. The team's experience at Disney has enabled life like avatar character design and movement, all which brings about huge benefits for visitors and customers.
The avatar automatically recognises visitors and customers in the surrounding area and encourages them over with a subtle invitation. Once over, the avatar starts the interaction meaning that visitors and customers are able to ask for information, inquire about locations, the fastest route to their destination, product promotions and recommendations. It frees up other staff usually assigned to these tasks to focus on other, important areas of their role, improving productivity and efficiency within workforces.
A key sector in which Animatico's avatar is fast proving to be hugely effective is retail. Increasing customer engagement, reducing churn and routing the customer through the store effectively, are all challenges the retail sector is constantly trying to overcome.
Positioning a voice-enabled, interactive avatar strategically within the store ensures that customers are proactively approached. The avatar can then be customised to promote products in a fun and engaging way and answer questions that a customer might otherwise be unwilling to ask.
This engagement can be through simple interaction, but stores are also able to ramp it up by adding gamification capability. Games which are related to your products can help to build an emotional and memorable customer journey.
Animatico will be in the Swiss Pavilion during #CES2022.