Adrian J Cotterill, Editor-in-Chief
DPAA, the global trade marketing association, driving the digitization of out-of-home media and its growing role in the Omnichannel mix, is holding LATAMDOOH | MIAMI, its first in-person event in the city, on Tuesday April 19 at 5:00pm ET.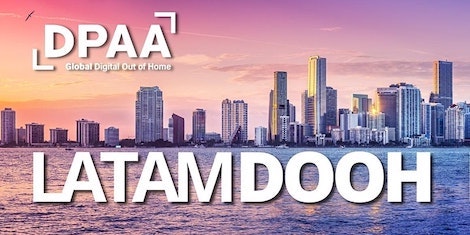 The event will focus on cross border learning and will feature a case study, discussion and networking. Speakers include Anna De Leo Araujo, Head of Media, Latin America for Google, Claudia B. Damas, CEO & Partner at Altermark, and Karla del Valle, VP of Sales, Mexico & LATAM for Hivestack.
The session followed by cocktails will be held at the popular Miami brewing company 'Unseen Creatures' and is sponsored by Altermark and Hivestack.
Barry Frey, President & CEO of DPAA told us "As Digital Out of Home opportunities, best practices and DPAA members cross borders and as the global ad industry rebounds, this is a perfect time to hold this event. DPAA provides a platform whereby our global members can learn from each other and grow their businesses."
The invitation-only event is only open to DPAA Members and to attendees of the Ministry of New Media's AdTECH: OOH – Miami Conference which takes place the following day (Wednesday April 20, 2022). DPAA members should contact their DPAA representative for registration or click here. Conference attendees will be notified separately in how to confirm attendance.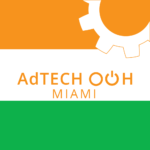 AdTECH: OOH – Miami is chaired by Yahoo's Global Head of DOOH Stephanie Gutnik who has put together a superb agenda with a distinct Latin America flavour. The afternoon only event will kick off with a keynote from Place Exchange's CEO Ari Buchalter whose company recently announced a partnership with Clear Channel Outdoor Latin America.
Registration is open and can be found here.
See a video interview here with Stephanie Gutnik on what conference attendees can expect.
See also our video interview here with The Neuron's Nic Coston on why Miami (and LA) are good choices for out of home and AdTECH conferences in North America.