Adrian J Cotterill, Editor-in-Chief
Broadsign today announced the appointment of Frank Vallenga to Vice President of SaaS Sales. In this newly formed role, he will collaborate closely with prospective and existing customers to help them build and scale their OOH media businesses while also managing Broadsign's global SaaS sales team.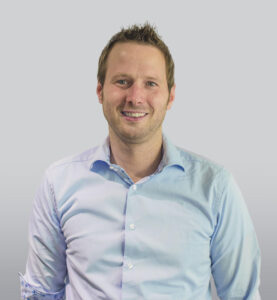 Frank has been an integral member of the Broadsign team and a trusted advisor to media owners leveraging the Broadsign platform since joining the company as Sales Director back in 2015.
He was quickly promoted to Head of Sales for EMEA and APAC and soon also began working more with the North American team. A self-proclaimed Out of Home enthusiast, he holds a deep knowledge and innate understanding of the OOH industry, which has contributed to Broadsign's overall achievements.
Maarten Dollevoet, Chief Revenue Officer, Broadsign told us "As Broadsign continues to grow and mature its offerings, strong leadership is crucial, and Frank is the ideal person to shape this new role. His proven ability to build meaningful relationships with customers and the internal sales team alike will help propel Broadsign further. We're thrilled to see what the future holds with Frank at the helm of global OOH SaaS sales."
Before Broadsign, many will remember Frank as a popular member of the AOPEN team.