Adrian J Cotterill, Editor-in-Chief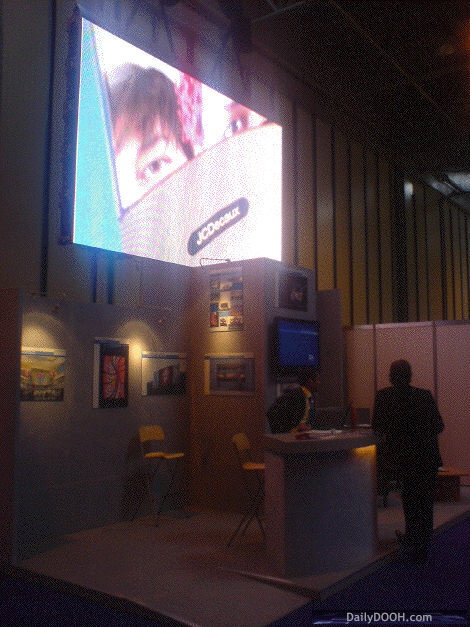 They turn the brightness up so high on LEDs – often we think to mask the poor resolution when seen up close (it wasn't 'dark' whilst we were there and when we took the picture).
An LED on a stand like this at a show is best seen from 20ft or more away. The Daktronics stand looked empty most of the time and we are not quite sure what an LED manufacturer as good as Daktronics were doing at the (printing and sign makers) show.