Adrian J Cotterill, Editor-in-Chief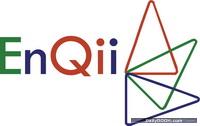 Just a reminder that the next Screen Network Owners' Forum (NOF), kindly sponsored by EnQii (aka Digital View Media) is THIS Friday in London on the 14th September and will be focusing on "Content".
James Henry, Chairman of The Screen says "We all know the importance of content and have often heard the "content is king" mantra. But what is good content, who makes it and how can we know it is effective?".
As usual the NOF will be an informal meeting. There will be brief presentations by content specialists. The objective is to broaden our understanding of content and to consider some of the issues relating to this critical aspect of making screen media networks a success.
Speakers at present include: –
Amigo Digital
Dagobert
IMG
Grand Visual
Realisation
Presentations will include: –
Content stories from around the world – presentations covering content initiatives from Europe and Asia
Some of the UK's leading content companies showing some of their latest campaign work
Updates from the world of The Screen – Directory Overview and information on the Screen Expo Pavilion
Date & Time: Friday 14 September 2007, 9:00am to 11:00am
Venue: The Private Screening Room,
The Hospital, 24 Endell St, London, WC2 9HQ
Cost:
The Screen Members: FREE
Non-Members £45 plus VAT = £52.88
In addition to presentations there will be a continental breakfast and the opportunity to network and discuss the issues raised.