Adrian J Cotterill, Editor-in-Chief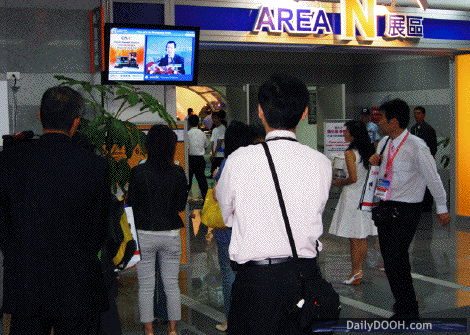 As mentioned before CAYIN Technology Co., Ltd. sponsored and supplied the digital signage system for COMPUTEX TAIPEI.
COMPUTEX TAIPEI held at the Nangang Exhibition Hall is second largest information technology exhibition in the world (CeBIT in Germany being widely acknowledged as the largest).
There were 15 digital signage screens in total – at the main entrances and other selected areas, including press centers and VIP lounges, in the main exhibition halls of Taipei World Trade Center (TWTC) and the Nangang Exhibition Hall itself.
No show should be complete these days without its own signage system!
About CAYIN Technology

CAYIN Technology offers a complete portfolio of appliance-based digital signage solutions, including media players, servers, and software, for various commercial applications, such as education, transportation, retail, hospitality, corporate use, and financial and public institutions. CAYIN is dedicated to being a reliable partner to its clients worldwide, and has successfully set up various application references globally. In order to best facilitate the deployment of CAYIN products, the Company also provides tailored services to satisfy the ascending market demand for almost limitless applications.