Adrian J Cotterill, Editor-in-Chief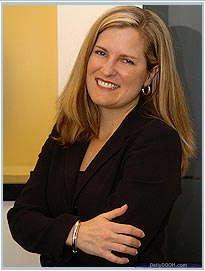 The saying "everyone's a consultant until they find a real job" – a little harsh perhaps?
Well, we used to think so but with the two new hires at Harris about to be announced today (Sunday) or tomorrow at NRF and news also soon to be announced that Laura Davis-Taylor is to join Creative Realities, Inc. maybe there is actually something in the saying?
At Creative Realities, Inc. Laura will assume the position of VP of Global Retail Strategy we believe.
Laura of course is well known and well respected in the industry and is undoubtedly a good hire for CRI.