Adrian J Cotterill, Editor-in-Chief
Famed for her roles in Matilda, The Darling Buds of May, and Harry Potter and the Prisoner of Azkaban, to name but a few, Pam Ferris has also made her mark as Vice President of The Princess Royal Trust for Carers and will be featuring soon on the UK's Life Channel.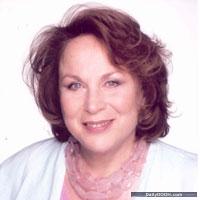 The Trust was created back in 1991, on the initiative of HRH The Princess Royal, to support people caring at home for family members or friends with disabilities and chronic illnesses.
Later this year, a short interview with Ferris will be aired across The Life Channel network, drawing upon her personal experience as a carer.
The actress muses that she recently moved house and was pleased to see that her new GP has The Life Channel.
"The Life Channel is so informative and helpful and I'm really impressed and glad to be a part of it" she said.
You can see a short video of her testimonial here