Adrian J Cotterill, Editor-in-Chief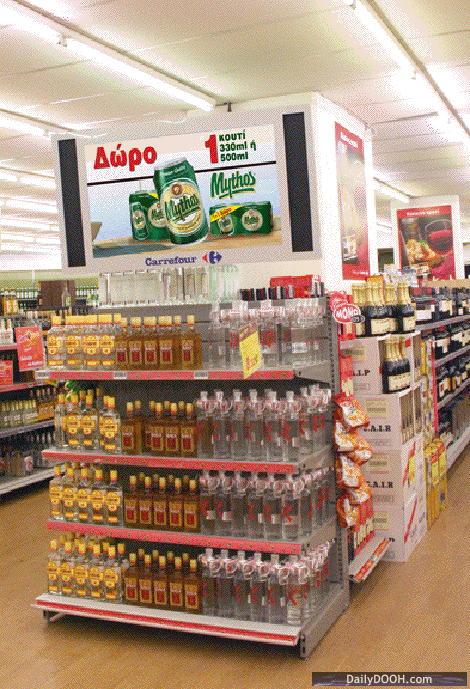 We mentioned a few weeks ago that the Carrefour Athens deployment in Greece has now grown to 14 stores and 300 screens (from 9 stores and 180 screens in 2007).
There's no doubt in our mind that the perceived poor performance of early years Tesco TV (now Tesco Screens) slowed the adoption of digital signage in grocery retail (with most grocers adopting a 'wait and see' attitude before doing anything) and so good examples of the art should be applauded – this rollout in Greece deserves a lot more press than it gets!
People traffic at the moment is 2,000,000 a month
We expect a total of 21 stores by the end of the year with 450 screens at which point they will most probably pass the 3,000,000 passers by a month figure!
In 2008 alone the network owners have delivered more than 80 different messages for different brands and a recent report by an Independent Research Company has shown…
56% medium recall compared to 37% of other POP material in-store
72% Consider the medium use to be mainly as a promotional and
informational tool and not TV
69% Request new product/service and promotional information through the
screen network
60% consider the medium more useful than classic POP material