Gail Chiasson, North American Editor
The Tony Awards and Red Carpet pre-show which were simulcast on the Clear Channel Spectacolor HD Screen in Times Square, New York, last Sunday night, garnered huge crowds. (See DailyDOOH's June 14 article.)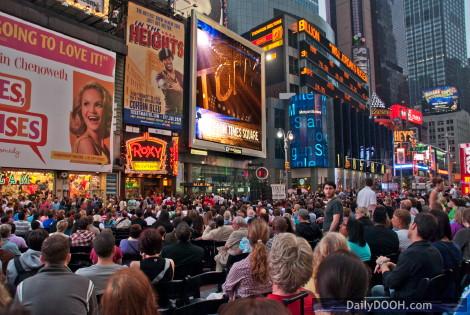 The Tony Awards partnered with public safety solutions firm iXP Corporation and Times Square Alliance for the event. Times Square Alliance provides safety and sanitation services; coordinates many major events in Times Square including New Year's Eve; manages an Information Center and advocates on behalf of its constituents with respect to a host of public policy, planning and quality-of-life issues.
The CBS broadcast of the 64th Annual Tony Awards cut-to the festivities in Times Square throughout the evening – giving fans in Times Square the opportunity to be part of the live show as well as creating an interactive experience for the fans. The simulcast took place with full audio – and seating was available for 1,000 people throughout the evening.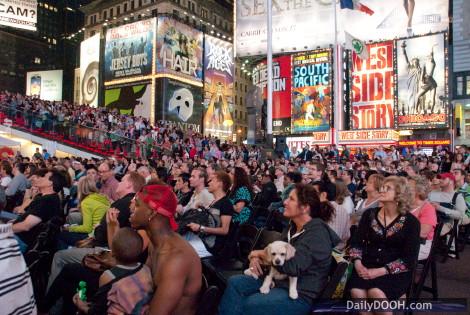 Clear Channel Spectacolor offers high profile out-of-home marketing, billboards, wallscapes, and rooftop signage with multiple high-profile Times Square locations including the state-of-the-art Spectacolor HD at 47th Street and Broadway.