Gail Chiasson, North American Editor
William (Billy) Campbell III, a 20-year broadcast and cable television executive, has joined Akoo International Inc., Chicago-based media and technology innovator, as president.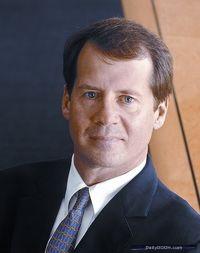 Campbell will oversee programming, consumer marketing, business development, and advertising sales for Akoo Social Television, which delivers interactive music television programming and advertising to more than 90 million consumers each month in the nation's largest malls and universities across 62 top U.S. markets.
Campbell served as president of Discovery Networks from 2002 to 2007, where he was responsible for all aspects of the domestic television division's 13 channels. While at Discovery, Campbell led the Discovery Channel and TLC through double-digit ratings increases and oversaw the production of cable's highest-rated natural history program of all time, Planet Earth. Campbell also oversaw signature Discovery Channel series such as Deadliest Catch, Dirty Jobs, and Mythbusters. Chief among his accomplishments at Discovery was his leadership efforts to recruit Ted Koppel to the Discovery Channel for a pioneering multi-year deal.
Since 2007, Billy has been serving on the boards of numerous companies, consulting, and most recently producing a musical, Robin and the Seven Hoods, which premiered this summer in San Diego. The musical is likely headed for Broadway next year.
Campbell began his media career at ABC Entertainment in 1987 as director, current programming and served as senior vice-president for drama development at Warner Bros. Television from 1991 to 1995, where he developed a series of critically acclaimed dramas, including ER.
From 1995 to 1998, Campbell was executive vice-president at CBS Entertainment, where he played a significant role in the development of new series such as Everybody Loves Raymond and The King of Queens. In 1998, he became president of Miramax Television, leading a wide array of projects, including the Emmy-nominated Project Greenlight, before joining Discovery as president in 2002.
"Billy is a visionary leader, with a proven track record of developing engaging programming and innovative marketing solutions for brand advertisers," says Niko Drakoulis, founding chairman and CEO of Akoo. "Billy has helped shape the recent history of broadcast and cable television. Now, he'll help brand advertisers increase marketing effectiveness by integrating a dynamic category into the media mix – social television."
Independently conducted Advertising Effectiveness studies certify that Akoo's interactive programming environment delivers greater marketing effectiveness than traditional broadcast television across key brand metrics such as recall, consideration, and purchase intent. Third-party research has validated that Akoo delivered up to twice the brand-aided recall of television for some of the world's leading brands.