Adrian J Cotterill, Editor-in-Chief
Creative guy, Stephen Ghigliotty from ScreenVox seems to have got his knickers in a twist about our role in the content world, tweeted in the last 8 hours was this missive "DailyDOOH makes such a big f-ing deal about the top software companies but spare notice about the content houses. Man up. #dooh"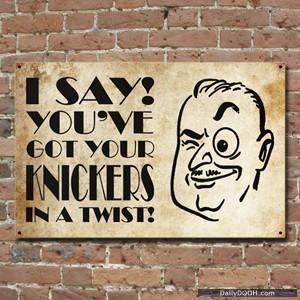 That can only refer to our 'Top 30 Digital Signage Software Vendors' and #DSTop10 work which, although we carry out our research throughout the year really only comes to the fore once a year.
Earlier barbed tweets included "How can digital signage be a viable industry with no content providers? Bloggers write breathlessly and rate the SW offerings. #fail #DOOH" which seems a bit unfair as we pride ourselves on covering all aspects of the industry.
We are the first to dish it out so must also be able to take it but we'd like to remind Mr Ghigliotty that content is one of our major interests and passions. Not only was I honoured to be one of the judges for Ocean Outdoor's Live Creative Competition earlier in the year, I'm a brand ambassador for the Digital Content Circle and our team have been instrumental in setting up and running the OVAB Europe Content Days (next up in Paris January 18th).
Stephen also tweeted "So who are the top 10 digital signage creative shops? Bloggers go on about software companies endlessly. It's a fraud. #DOOH" which is an interesting challenge and ACTUALLY at least in Europe we can tell you because we recently did this piece of work for a client. The question is do you really want to know?