Gail Chiasson, North American Editor
We had a short interview last week with Craig Foster who rejoined PlayNetwork in Redmond, Washington, recently as director, systems integration solutions.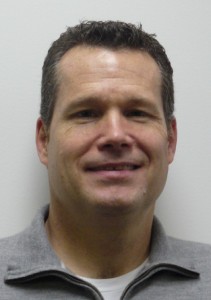 Foster gave us insight – as best he could after only a couple of weeks on the job – as to his plans in the U.S.. However, we were left high and dry about what – if anything – PlayNetwork's plans are in Europe.
In fact, we've always found this company somewhat mysterious, but it seems to be opening up lately with news, although it keeps its revenue figures close to its vest, and basically reveals little about itself. PlayNetwork is primarily owned by Chartwell Capital Management Co. and Talon Asset Management Inc. who have been engaged with and committed to the company since its launch. PlayNetwork's management team also participates in stock option and share ownership programs as minority shareholders of the company.
Foster's a pleasant fellow to deal with and more than willing to discuss his own role and how PlayNetwork has changed and grown since he left it in 2006 after seven years with the company. In the interim, he headed systems sales and marketing at HTI Technologies and the was director of business development at Retail Entertainment Design, both in the Seattle area.
When he left PlayNetwork had revenue around US$28 million. Today, that figure is believed to have doubled – although we couldn't get firm confirmation of that – and it certainly has doubled in both customer base and number of employees.
"There are amazing things going on here," said Foster when questioned why he was willing to return. "Audio/video has increased, and we're into new media with the acquisition of Channel M. I deal with systems on the audio/video side and I'm excited about what's going on here. The timing was right for me to jump back in. Others work on entertainment and media, so I'm not totally up to speed on what's going on there yet. But the resurgence in the economy has helped everyone."
While music is the key with PlayNetwork, the acquisition of Channel M means more digital screens for the company. The buy included the addition of some 15-to-20 out-of-home networks without music, some with advertising. PlayNetwork is now selling a comprehensive brand package of music, messaging, video media, systems integration, advertising and entertainment related services.
"My priorities right now are the restaurant, retail and hospitality markets," says Foster. "I'm planning to grow our sales team, to increase our presence in the systems business, and eventually target other markets such as banking and other hotels and lodging."
Of course, one of PlayNetwork's major clients globally is Starbucks. PlayNetwork produces and delivers North American and International Starbucks stores media programming in conjunction with the Starbucks Hear Music team. PlayNetwork has supported Starbucks for over 10 years and provides a suite of media services ranging from creative services to audio video systems integration in over 60 countries around the world.
We weren't able to get any immediate news about any new plans for Starbucks, but we do know that PlayNetwork is finalizing some exciting news which we're looking forward to learning.
In addition, the company is also revamping its website, which draws daily requests,  says Foster.