Adrian J Cotterill, Editor-in-Chief
This is the second time that snooker has taken to digital screens in the UK. 'Power Snooker' ran various campaigns on RAM Visions Mall network in late 2010 and now it's the turn of the Snooker Legends 2011 champion tour featuring some of the sport's biggest names; Jimmy White and Ronnie O'Sullivan who have booked a two week campaign on Amscreen's LinkLocal network.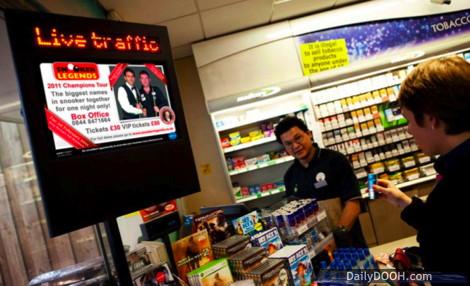 The advert,  which  will  run  across  ten  screens  in  the  Blackburn  area went live yesterday, runs until  the  1st  February.