Gail Chiasson, North American Editor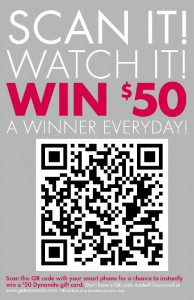 Canadian fashion chain Dynamite and its communications agency Cossette, Montreal, have integrated the growing-in-popularity QR code interactive marketing tool into an innovative campaign to promote Dynamite's spring 2011 collection.
This new platform pushes the boundaries of mobile communications, allowing use of a smartphone to scan a QR code and access the fashion designer's contest.

"The innovation resides in the fact the tool enables the user to instantly know whether or not they've won," says Malik Yacoubi, vice-president, mobile marketing at Cossette. The same QR code also gives the user access to an exclusive behind-the-scenes video of the spring 2011 campaign photo shoot.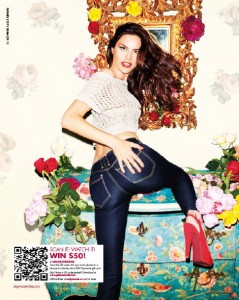 In addition to using a QR code for the contest, a '360' campaign was developed using it for all types of media: on the Internet via the Dynamite website and Facebook, in print in Loulou and Flare magazines, as well as in the window displays of the company's more than 95 boutiques across Canada.

"This new tool reflects the importance Dynamite now places in mobile technology for its promotions strategies," says Ariane de Warren, marketing manager at Dynamite.