Avenview, an American manufacturer of audio video distribution and computer signal connectivity product solutions, saw the potential business opportunity in the Digital Signage sector in Europe and decided to open a new office in the Netherlands. Launched at ISE 2011, Avenview Europe offers Avenview's products, such as AV splitter, DVI extender, video processor and HDMI switch.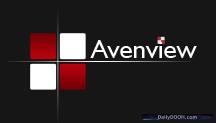 "Our main goal at ISE was to connect to a whole new group of customers that previously had not been able to access our products and for them to get to know the Avenview quality brand and high level of service," points out Peter Grinwis, Director of Operations, Avenview Europe.
"The huge turnout at ISE 2011 allowed us to go above and beyond achieving our objectives, confirming that our European Operations Division will provide our customers in Europe with greater convenience and easier face-to face access to do business with us," says Hanif Rahim, Avenview's Vice President of Global Sales.