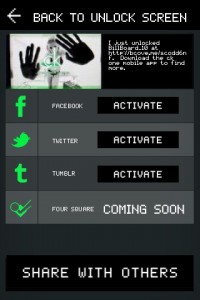 As we previously reported the new digital ad campaign for CKOne includes cross platform mobile apps that attempt to personalize the experience.
When a consumer downloads the CKone Mobile App and scans any of the provacative billboards, the app unlocks additional content with access to social media sites.
Once users visit www.ckone.com, they are able to create and upload content, share and view their profile with others and learn more about CK One products.