3M's Mobile Interactive Solutions Division (MISD) has launched a new initiative with SlideShare, the world's largest community for sharing presentations.
To celebrate the UK availability of the 3M Pocket Projector MP180, the campaign was designed to expose the crème de la crème of SlideShare's community in a bid to prove to the nation that presentations are not what they once were – that the age of convoluted statistics and cheesy clipart is over and we can now get excited by the inspirational to the beautiful, the creative to the powerful.
"People's expectations are becoming more sophisticated and, for many, long, uninspiring and badly formatted presentations are no longer acceptable," said Nick Hughes, Marketing Manager, 3M MISD.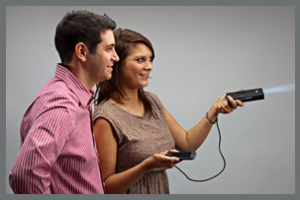 "A good presentation delivered ineffectively can potentially tarnish brand image, but we see new standards being set as people inject energy and creativity into the making of presentations. Through this campaign we can raise awareness of this new era, reward people with recognition for their work and encourage the concept of effective delivery. This is where pocket projection comes into force."
The 3M United Kingdom plc blog on SlideShare recently encouraged users to participate in "Good Business Communication Delivered Effectively: The Contest" where they could tag their presentations in one of four categories and be accredited with a 3M Pocket Projector MP180 seal of excellence.
The categories were: Creative genius; Inform. Educate. Inspire; The Power Pitch and Making the Boring Beautiful
The finalists from the competition are available on the Slideshare blog at http://www.slideshare.net/3MUKPLC/blog.