Vincent Almela, the founder of Trigger Networks has kindly done a little bit of citizen journalism for us. While we were at #FEPE in Madrid he told me, that an article from Le Point was criticising the power consumption that DOOH screens on the underground.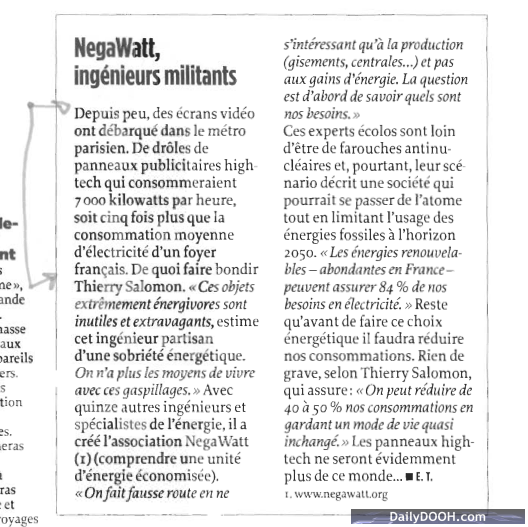 The article issued last March 24th, 2011 pointed out that one digital screen consumes 7.000 kilowatt / hour, which is the same energy power consumed by a French family during 5 hours.
At FEPE, Almela launched the iPad version of his company's Trigger-One software, which by being portable, and providing fast, accurate information for campaigns on any network in the world can save hours of work and therefore save energy.