Adrian J Cotterill, Editor-in-Chief
Antony Ceravolo is the CEO and founder of Executive Channel Europe, a bespoke digital network we have seen a bit of these last few months inside some of the top 'trophy' offices across the City of London. It's a network much like the fabulous Scala powered Wall Street Journal office network and the Australian Office Tower Media network run by Inlink Media & Technology.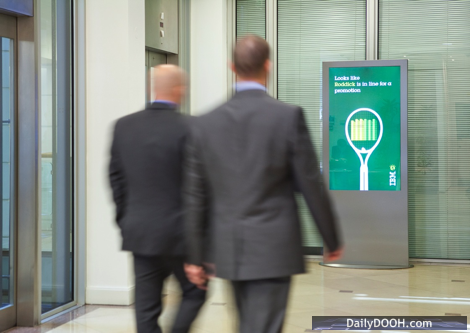 Anyway, Antony kindly sent us this picture (shown above), demonstrating we think how IBM's ad agency could have implemented their recent (XML live feed) creative which we slightly disparaged recently here, see our post IBM Poorly Served Again At T5 about the JCDecaux's screens at London Heathrow airport.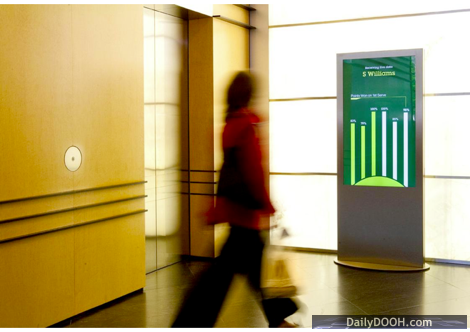 Note that the creative is set up in all the Wimbledon colours. The network itself, that few will have heard of, runs in premium London office buildings, reaches over 250,000 AB executives, with 2.4 million net impacts over 2 weeks mainly in the City, West End and Canary Wharf.
Antony tells that those reach figures will double in the next 6-12 months if all goes according to plan.