The new New Galaxy Macau Hotel has opened its doors with the inevitable use of digital signage on its halls. In this occasion, the solution to cover the vast grounds of the venue was to use an IPTV infrastructure for content distribution.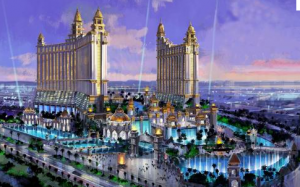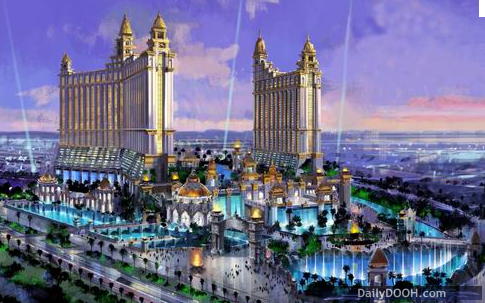 Macau is the gambling land for the Chinese. Gambling is very much part of their culture, but it's not allowed in main land China, so they have this small island on the side where they can go and play. Macau is an interesting mix of cultures and wealth. For many years was under the control of the Portuguese, so street names and some food have a clear Latin influence. It is also a mix because, although the majority of the population doesn't seem to be very rich, with humble houses and people riding bikes, not big cars, to get about, the casinos instead are full or opulence. Swarovski chandeliers, incredible restaurants and digital signage screens everywhere.
The Galaxy casino has installed Haivision's Makito HD H.264 encoders to simplify its signage deployment. With 4,000 set-top-box endpoints, 800 of which drive public-area displays, Galaxy chose to establish its digital signage head-end and distribute dynamic graphics content over its IPTV network. This approach takes advantage of a single media distribution architecture and low-cost set-top box endpoints rather than expensive digital signage players.
The high-definition (HD) signage content originates from more than 20 signage players that are rack-mounted within the vast network-operations center beneath the complex. The players are connected directly via a digital visual interface (DVI) to the Makito HD H.264 encoders, which in turn send the HD content over IP to low-cost HD set-top boxes that are affixed to flat panels and large-format LED displays throughout the casino complex.
"When distributing a few channels of signage to many displays within one facility, the economies of using IP video are dramatic," said Peter Maag, Haivision's executive vice president. "Set-top boxes are available for one tenth the price of signage players, and with the Makito encoder there is no loss of visual quality. In addition, the signage channels can easily be made available to all displays, both in the public areas, and in the rooms and suites."
I was in Macau for the opening of the New Grand Lisboa in 2007. The casino had one of the largest oval LED signage screens in the world.