Gail Chiasson, North American Editor
CRI's loss is Omnicom's gain: After a short 18 months, Laura Davis-Taylor has left her position as vice-president of global retail strategy at Creative Realities to take on the top job at the new North American office of Omnicom's BBDO/Proximity Shopwork, the company's shopper division, which deals with anything and everything in the retail world.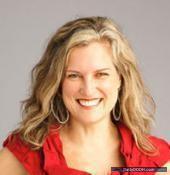 Davis, working out of BBDO's Atlanta office on only her second day as senior vice-president and managing director, is just getting her feet wet in terms of meeting everyone, so a lot of the details are still to come, but she says, "I'm supercharged about this. It's the job of a lifetime that I really didn't expect to come until later in my career."
Davis says she left CRI with the blessing of Paul Price, CRI president, who was kept informed from the moment she was approached and, she says, understood that it was a position she couldn't pass up.
"Most of my career was spent dealing with agencies as a consultant and I love the agency world," Davis says. "I've dealt with about nine different Omnicom agencies so I know a lot of the business, but this will put all my experience together. I started my career as a brand planner, and then worked in-store design with MillerZell, and then have been so much involved with the digital sector and creative. I am so excited to be able to use all this experience, and I'm thrilled with the enormous resources that are available to me through all the Omnicom offices. And as the mother of a three-year-old, I can still be based in Atlanta, although I will be traveling. One trip already on my schedule is the global meeting in November."
Omnicom already has a successful Shopwork office in Singapore and Davis took time out from meetings to talk with us about her new job. She says that she will be hiring as necessary, but her initial days will be to settle in, meet with various Omnicom agencies and others and then get right to work.
As she kept repeating, "I'm supercharged. It's the job of a lifetime and I can't wait to get it rolling."