Gail Chiasson, North American Editor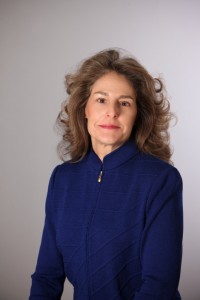 We've learned that the amiable Geri Wolff, president and CEO of Market Works International, has, in addition to her other work, been rehired as director of marketing and communications for the Digital Signage Federation.
That is an incredibly smart move by the Digital Signage Federation!
Wolff is one nice and helpful lady who really tries to help the digital signage and digital out-of-home industries grow.
One thing is for sure and that's the Digital Signage Expo would not be as popular with journalists and bloggers alike if it wasn't for her help, enthusiasm, support, organisational skills, professionalism and patience (well patience with Adrian anyway).