Adrian J Cotterill, Editor-in-Chief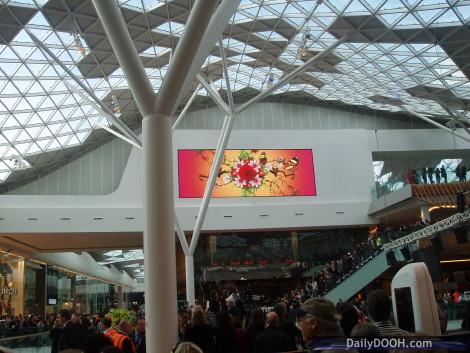 There will be at some time soon, three large LEDs at Westfield, London that CBS Outdoor will use for advertising along with their Pods.
Shown above is the only LED currently installed – conveniently enough caught on camera whilst showing the CBS Outdoor Alive logo. Whilst we were on site we saw a commercial for the BMW 7 Series which was being promoted in the mall on the floor below (an actual BMW was on site and the Pods either side of it were also 'bought' and were playing out BMW promotional content).
Nice synergy across the large screen, the pods and in-mall demo.