iSIGN Media has developed a new connected technology platform that they say is changing the way brands and advertisers engage with consumers and that deepen customer loyalty. iSIGN is based in in Richmond Hill, Ontario with R&D and customer support operations in Vancouver B.C.
iSIGN Media presented this new technology at the Customer Engagement Technology World (CETW) in New York this week and I spent an hour or so taking a look.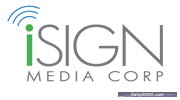 With iSIGN's latest development, the Smart Antenna (SA) – brands and advertisers will be able to develop more effective and efficient engagement campaigns thereby deepening their connection with consumers, increasing brand interactions and encouraging more loyalty, while driving more measurable transactions.
The Smart Antenna allows brands to send relevant rich media content to users who can then connect to their mobile web browser and view content such as product information, coupons, videos and even games.
iSIGN's innovative technology lies at the intersection of digital interactivity and customer engagement; enabling digital signs to interact and talk to nearby mobile devices offering a  marketing solution that provides brands with the ability to connect and engage their core customers immediately & effectively.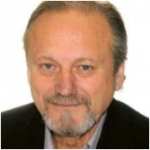 "What this does is actually make a digital sign measurable, accountable and allows you to take away a piece of that sign on a mobile phone in the form of a coupon. You can then monitor weather consumers have accepted or declined the coupon and when they've redeemed the coupon." says Alex Romanov President and CEO of iSIGN Media.
"It's immediate virtual accountability for advertising for digital out of home."
More recently iSIGN has purchased Pinpoint Media Group, a North American digital signage networks – through this digital signage network in convenience stores coast to coast your marketing message has the potential to reach almost 1.5mm consumers on a daily basis.
Now just imagine if that for less than the cost of a Starbucks coffee per day, you too would be able to reach more consumers in a day than your average tv broadcast network.
Watch a demonstration to learn more about the Smart Antenna here or visit iSIGN Media at booth #632 at CETW.