Gail Chiasson, North American Editor
Akoo International Inc. has made an exclusive naming rights partnership for the Rosemont Theatre, a 4,400-seat concert and live entertainment venue in Rosemont, Illinois, with the venue being re-named the Akoo Theatre at Rosemont, effective immediately.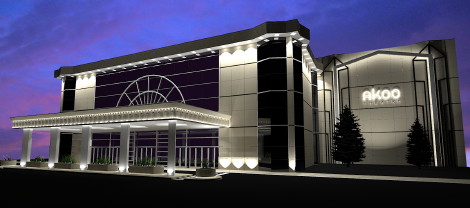 The comprehensive, multi-year naming rights partnership includes all interior and exterior signage and branding, and enables Akoo to produce live events and exclusive programming at the venue for its flagship media network, AkooTV, the largest Nielsen-measured out-of-home television network in the U.S.
AkooTV provides entertainment programming across 165 premier shopping malls in 60 top U.S. markets.
Akoo will also design a VIP Lounge, which will be co-sponsored by key AkooTV advertisers. As part of the VIP Lounge co-sponsorship, brand partners will receive customized promotional, marketing, and hospitality opportunities, fan/artist meet-and-greets, and behind-the-scenes access to AkooTV events.
"We're excited to expand our relationship with the Village of Rosemont and one of Chicagoland's top concert venues to provide unique entertainment experiences for visitors to the theatre," says Niko Drakoulis, Akoo CEO. "This partnership also enables AkooTV to locally produce exclusive programming for agency and advertising partners, which will extend our brand within the broader entertainment industry."
Harry Pappas, the theatre's executive director, says, "As operator of the leading out-of-home entertainment television network in the U.S., Akoo International is a perfect partner for the theater. We're very excited to have the Rosemont-headquartered company as an active contributor to the local community."
Akoo also has its own production studios in its new headquarters in the Chicago area. The company's entertainment programming is featured throughout the most highly trafficked seating areas in premier shopping malls – branded the 'Akoo Pavilions' – which attract 64 million shoppers each month. Viewers in Akoo Pavilions spend an average 20 minutes per visit seated in front of the network's programming and advertising, Nielsen certified.
AkooTV is powered by the Company's patented interactive technology, which uniquely enables viewers to make on-demand content requests with their mobile devices, via free mobile app or text messaging. Viewers in Akoo Pavilions can also connect with friends via Facebook and Twitter, download mobile coupons, and participate in exclusive promotions. An on-demand transaction occurs on the network every four seconds.