Gail Chiasson, North American Editor
New York-based Scanbuy (Booth 635) is at Global Shop in Las Vegas this week both as an exhibitor and as the publisher of the QR codes seen around the exhibition.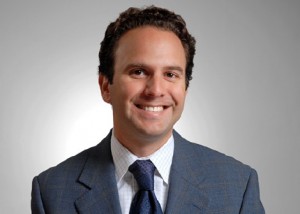 "We have a web-based platform at our booth that lets users learn both the various ways that QR codes can be used and best practices for their use, as well as seeing how analytics can easily be gathered and even meshed with their other data," says David Javitch, Scanbuy's vice-president of marketing.
"QR codes are becoming more popular. In fact, we've noticed a 300% increase in the past year's traffic. And we get scans coming from 125 countries daily."
Scanbuy has itself quadrupled its revenue in 2011, Javitch told us, but, as a private company, of about 50 employees, doesn't reveal actual figures except to the company's investors: venture capitalists Motorola Solutions Venture Capital and Hudson Ventures, as well as some private angels.
Javitch says that there has been a major increase in the use of QR codes in the packaging sector. For example, SC Johnson used one for its Scrubbing Bubbles product introduction. Consumers could scan in to watch a short video on how the product works. L'Oreal used them on a skin care products. And Taco Bell put codes on its cups, allowing customers to receive content from MTV – tying in with a Taco Bell sponsorship.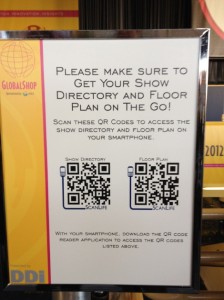 Once clients use QR codes successfully, they tend to stay. Bissell has been with Scanbuy for two-and-a half years. From a code on the packaging, consumers get instructions on how to use the product, how to buy accessories and more. Home Depot has been a customer for more than a year, using the QR codes to tell everything from how to plant and landscape to tips on kitchen design – as well as giving the ability to purchase by phone.
Scanbuy is also getting into Near Field Communications, but, like others, is waiting for more phones to be equipped with NFC chips to heavily promote it, although, Javitch says that that market is moving very quickly. It is also seeing a stronger move into couponing tied to QR codes.
At Global Shop, Scanbuy will also be showing how QR codes can be adapted for dayparts, as well as for developing loyalty programs.
We asked Javitch what is the one major message he'd like to disperse to potential users of QR codes.
He says, "There has to be a compelling message, a call to action. Make the experience dynamic and relevant. You have to give a customer something of value."