Adrian J Cotterill, Editor-in-Chief
Ido Azriel, a Product Manager at PrimeSense, asked over on our LinkedIn 'Digital Out of Home' group earlier this week "What are the major digital signage shows around the world? Anything beyond DSE and ISE? What about other geographies?"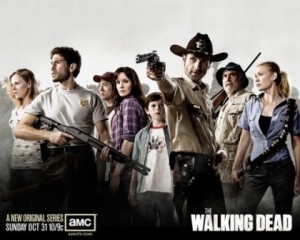 It's a common question we get asked as marketing managers look how to best spend their marketing budget.
The more the question gets asked, the better able we are to refine our answer, bottom line it's getting simpler to answer as shows demonstrate their true colours and those that vendors and attendees alike have given just-one-more-chance mess up one more time and get scrubbed from future marketing and travel plans.
Three shows that need little introduction make up our global top three: –
ISE in Amsterdam has a Digital Signage Area and it's probably the best show in the world for digital signage for the AV industry, channel, vendors etc. It's not necessarily strong on DOOH or getting that many end users (to attend) but for the AV and channel side of things and for the sheer number of people who come through the door it is easily number one worldwide. It has its challenges (and mustn't rest on its laurels) but what it does makes InfoComm's attempts at digital signage look incredibly amateur in comparison
DSE in Las Vegas is quite simply the best event in North America for digital signage and for digital out of home
#ScreenmediaExpo in London is the only event in Europe that seems to get large numbers of retailers who are seriously interested in digital signage through its doors. It's used by many vendors to launch new products and for those wanting to get in front of proper end users there's little alternative in Europe at present
The other trend that we have gone on and on about over the last 18 months is (a) the rise in importance of the smaller geographical event and (b) the emergence of closed super user group vendor type conferences (with small shows attached) – witness AOpen Europe getting 150 people together for a day before #ISE2012 (and an earlier event of theirs in late 2011) and Scala getting a similar number of people together for both their European and North American user conferences.
The smaller geographical events are attracting 100 – 150 people in places such as Warsaw, Moscow or Munich and usually put together in conjunction with an industry association and a sponsor (Warsaw for example is the Polish Digital Signage Association with the help of NEC, Moscow with DigiSky etc.).
Those interested specifically in the German market will miss out big time if they do not consider exhibiting at VISCOM as well (this year it's VISCOM Frankfurt and being held 25th to 27th October 2012).
For those specifically in the DOOH world then, FEPE's Annual Congress is, as we have described many times before, the 'Davos of the OOH world' and an event that one should attend and exhibit and speak at more so than any other event that we have listed here.
The Strategy Institute's Digital Signage Investor's Conference held in New York each October is fast becoming a similar must-attend event.
But what then to make of #CETW and InfoComm's annual attempt at a Digital Signage Zone?
Last week it was reported that CETW was giving up on San Francisco (after a two year stint in that fair city) and returning to Lost Wages. No date has yet been set but it's definitely in May and likely towards the end of it. Like many analysts and several reporters we didn't cover CETW this year (we did cover the same West Coast show in San Francisco in 2011). Many folks gave their own reasons for not attending – ours were simpler we think than most: –
CETW no longer represents digital signage (if it ever did). There were at most two companies exhibiting who could truly be termed to be in the digital signage industry. It always has been a Kiosk show that wants to do digital signage and is now trying to throw in mobile and social as well
CETW was held too close to #dse2012 – even the mighty DailyDOOH budget is not that infinite
The industry does not need two digital signage shows
CETW itself does not need two shows. If they kill off the West Coast event, they might find that exhibitors are more prone to support the event in New York later in the year
As CETW moves towards whatever it wants to be, it moves further away from the digital signage industry and should no longer be on the radar screen of vendors wishing to spend their digital signage budgets.
If the Digital Screenmedia Association still purports to represent any part of the digital signage community (and you know our thoughts on that) then as an association it does its members no favours by continuing to support this particular show.
In terms of InfoComm you would have thought that if sister European trade show ISE could get it correct then it could too but alas, its digital signage zone gets worse with each passing year. It's an event that is no doubt great for AV but not for digital signage and definitely not for digital out of home.
Mind you, as is often the way, the most important shows going forward might well be those that are on only a few people's radar at the moment.
If you look ahead to 2013 we think that events such as GlobalShop (being held in Chicago in April) and the ISA International Sign Expo 2013 (set for April 3-6 at the Mandalay Bay Convention Center in Las Vegas) may well be important events that digital signage vendors could spend their exhibition dollars at.
Remember that we list all the industry events (whether or not we attend them) in our Industry Events Calendar here