Gail Chiasson, North American Editor
The first thing that came to mind Monday when we heard of New York-based Telmar Group Inc.' 'alliance' with Columbus, Ohio-based DOmedia LLC was where NEC VUKUNET fits into the picture.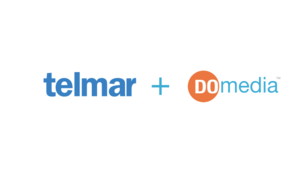 You may remember that DOmedia and VUKUNET formed a strategic partnership that creates an end-to-end solution for the challenges related to the buying and selling of digital out-of-home/digital place-based media almost exactly one year ago. At that time, it was said that 'DOmedia Powered by VUKUNET' allows for the efficient planning, buying, management and measurement of large DOOH advertising campaigns across many different DOOH networks. This new ability to scale and measure effectiveness of DOOH advertising during the life of a campaign addresses two of the last remaining obstacles to the widespread adoption of DOOH advertising.
Now Monday's announcement says that the Telmar-DOMedia alliance will enable Telmar's agency clients to turn their media plans developed with Telmar systems into media buys through DOmedia's agency software. Additionally, DOmedia's agency clients will be able to use Telmar's planning analytics on proposals requested through DOmedia.
All this sounded a bit confusing to us, to say the least. However, Jeff Bell, chairman of DOmedia, tells us, "VUKUNET is more the back-end to traffic and manage inventory and proof-of-performance, while the Telmar deal is with the front-end, dealing more with the planning and buying side and is really the next step needed. NEC VUKUNET has known about this and has been kept informed from the beginning. In fact, this could well bring VUKUNET more business. This will especially be good in helping alleviate difficulties in the buying and planning in the digital out-of-home sector."
We also asked Bell about DOmedia's own vow not to deal with planning and buying.

"We're still not doing that," he says. "DOmedia is acting to facilitate. We are still a software server. It's still between the agency and media seller for the actual contracting."
The official release says that the connection between Telmar and DOmedia will lead with Out-of-Home media, and will follow with additional media. With its first-in-class Universal API, all plans and buy requests (RFPs) generated through the connection can be completed either directly through this new platform or via third-party services such as authorized buying exchanges, ad servers and financial systems. It claims that the alliance 'will address the proliferation of communication by providing media professionals with the ability to increase their focus on strategic and creative decision making.'
"Our alliance with DOmedia marks an evolution in the service spectrum that Telmar offers," says Corey Panno, Telmar Group president. "This increase in functionality is vital, given the heightened importance of targeting the right demographic throughout the media planning process. The last thing a media planner needs to worry about is how to mesh data gathering with the analytical phase of media planning with the proposal and implementation process."
The official release goes on to say that, with this alliance, every phase of media planning will be completed with Telmar media planning tools, spanning from the initial Request for Proposal to the creation of the buy request. This alliance fits squarely into the Telmar MediaVision platform and philosophy that ensures effective and efficient advertising outcomes through integrated marketing, media planning and buying processes.
Rich Langdale, CEO, DOmedia, tells us, "Telmar is the leader in planning; DOOH is the software and database for the buying end for the RFP, the process management tool; and NEC Vukunet is the back-end for proof of performance. It has been difficult for the buyers and sellers and advertisers to put the disparate pieces together for buying out-of-home and digital out-of-home There was a disconnection. This puts the pieces of the puzzle together.

"Telmar users will now be able to seamlessly transition from planning to proposal management and buying with even more efficiency and responsiveness to meet client needs. This alliance will help advertisers better understand the full capabilities of out-of-home media with accountability."
The alliance partners claim that knowing that the technical aspects associated with media planning and buying are located within a centralized database makes the whole process significantly easier, creating efficiency for clients, agencies and suppliers.
"And all the partners of the alliance, as well as the advertisers, the agencies and the sellers should benefit from this," says Langdale.
Telmar is a world-wide supplier of advertising and media information software and services. with 10,000 users across 85 countries, including many of the world's leading advertising agencies, digital and print publishers, broadcasters and advertisers.