Gail Chiasson, North American Editor
This month we welcome Lazar Demişulam who is the CEO of Digiboard, based in Istanbul, Turkey.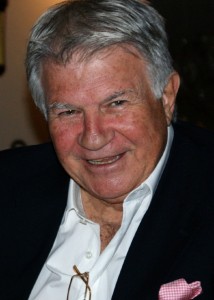 You came from many successful years building the toy business for Lego and Hasbro and then moved to digital signage in 2002 with the idea that it will be one of the most important communications tools of our lives. Do you still feel that way? Tell us your thoughts on the progression of digital signage and where you think it is heading in the future.

With Lego, we learned the system of how to sell plastic at the price of gold. Discipline, credibility and long-term thinking are the real keys to success.

I totally believe that communicating with customers at the point-of-sale is the most precious point for messages if we believe that 70% or 75% of consumers' decisions are made at the point-of-sale. Once you get the consumers' attention with screens then, at the next step, you should try interactivity and integrating your systems with social media and mobility.

Your products are in entertainment, transportation, malls, supermarkets and hypermarkets, education, and healthcare. Which of these has the most growth potential for Digiboards and why?

We believe that Digiboard's biggest growth will be in retail, as our belief is that retail's point-of-sale communication is absolutely a must to complete your mass media planning. Second, we also believe that growth is expected in health centers, since people's usual waiting time in front of screens is long, and they will be open to receiving your messages if you have the right content.

Is there a sector that you would like to be present and currently are not?

Any sector with heavy traffic of people should be a good channel for communication, but as a priority, we would like to continue to develop our concentrated sectors.

Some of your screens are in very short viewing areas (eg. 4.2 seconds in specific food departments of supermarkets) and others such as 30 minutes in a health centre. You also have videowalls, touch screens, 3D screens. What are your thoughts about certain types of products for certain settings. Have you ever shocked a client by recommending something totally unexpected that they now love?

Poster type and short viewing installations have been very well accepted by viewers, and the proof of that is our test projects that are being done with Quividi, where the viewers ratio is changing from 65% to 75%.

Large videowalls are installed at the airports just to allow viewers a clear view and to also be attractive. Content will definitely be the most important added value that will create interest in our screens.

I never had an idea that shocked an advertiser. Our industry is not mature enough to have many shocking examples, but I am sure it soon will have when brand marketers will have a better understanding of the DOOH capabilities.

Still looking at products: you have plasma screens, LED screens, video screens, a bit of everything. Do you find that you are favouring one thing over the others at this stage?

Our current installations are mainly in indoor and that's why we favour Videowalls for large spaces, and LCD screens for shopping malls and retail where consumers can have a contact with the screen from short distance.

Your hybrid panels combining static media with dynamic content are interesting and attractive. I believe Coca-Cola is one of your advertisers on them. Where do you think panels like this are most effective and why?

The Hybric panel was my personal idea and I named it as that. Static was always a classic demand by advertisers, but with this concept, advertisers can have their logo and slogans on the static section and have their daily messages updated with digital – and could manage this by themselves. For example, Nokia's message connecting with people can be on static while its phone models, prices, etc., can continuously be updated on the digital screen section.

This concept can be used in any wall, and screens can be adapted on it in every position, collage, videowalls, puzzle, etc.. Its totally depends on the advertiser's request.

We feel that some companies do like digital signage but do not like to share the screens with others, so with a Hybric panel they can have a wall or large static panel with their own message and they can have products, campaigns, etc., on the screen, that can be updated anytime. We feel that these panels are currently very effective in shopping malls, since many brands could have their message on static boards but could update their screens daily, even hourly, with their call-to-action campaigns.

You are (or were) a Scala partner in the company's early days, at least, but I see that you are now very involved with YCD Multimedia's C-nario Messenger. Can you explain?

When we worked with Scala, it was more for corporate communications, but when our system became very dynamic, we found that YCD's C-Nario Messenger had more flexible solutions for us. Clients now can update their content from the web; we can provide them with screen proofs, as well as many different marketing reports – and we can also have automatic scheduling.

I see that you currently have 150 locations but all of a sudden you are looking at adding some 600 locations within the next couple of years. What is spurring on this fast expansion?

Our agreement with Migros covers their 720 stores all over Turkey, but today we only cover approximately 100 of them. The rest of our screens are in hospitals, airports and various other locations. We believe that we will experience a big growth shortly – and that's why an expansion plan will be inevitable.

I believe that most of Digiboard's products are in Turkey (and perhaps Poland?). Tell us about your plans for growth and expansion.

Digiboard operates only in Turkey and, as explained, we believe that the company will triple its figures within the next three years due to an expected high demand, Digiboard's strong position in the market, and its relations with media buying companies and large advertisers who will also allow us to complete large and beneficial special projects.

You mentioned to me that mainstream media and media planning agencies are reluctant to include digital signage in media plans due to knowledge and lack of vision. You said that once you started using Quividi measurement systems it helped. However, I was intrigued with your comment on 'lack of vision'. Can you explain?

I might have used the wrong words. What I meant is that today Digital Out-of-Home is planned and projected by OOH agencies whose knowledge about the capabilities of digital signage is or was limited. This is why large media buying agencies are making changes in their staff. It's also my belief that there are now ways for media agencies to create special projects that will have an added value for their advertisers.

Are you using Quividi to measure all your products? Do agencies in Turkey demand measurement?

I have a strong belief that the concept of measurement will give a lot of benefits. People usually do not like changes, but when you put the numbers in front of them, then they have a proof that this industry works. This is also an insurance for the decision makers. By all means, agencies of large FMCG (fast moving consumer goods) companies, banks, and GSM (global service and manufacturing) companies require this.

Do you offer a turnkey solution? What do you handle in-house and what with partners?

Digiboard has two main departments: one is totally involved with media sales, and the other is the project department – which also does projects for third parties.

Basically, Digiboard Media is the customer of Digiboard project. Digiboard project sets the workflow and the needed equipment. Cabling and installations are being done by third parties but inspected by our own engineers. We use Minicom equipment and YCD players.

I see that you have your own creative department. Who uses it and how?

Our marketing people. Before they visit an advertiser, they prepare a file using the company's information from its web site, and we present the company with a file with various creative ideas and suggest our suitable locations for each of its brands.

You have closed the English translation of your web site and have moved to putting English and Turkish information on YouTube where you have some 17 videos. Do you find that a more effective way to reach the international community?

We are great believers of social media and that's why a brand can easily connect its Twitter account to our screens. We use Digiboard Facebook and Twitter more to communicate with our local clients and interested people, students, etc..

Are you the largest digital out-of-home company in Turkey? What kind of competition do you have in your country? Are there any innovative technological hubs developing for the DOOH industry there?

Of course we have competition in our country. Two companies have been in direct competition with us. One owns LED screens in some squares of Istanbul. The second company has around 4 LED screens on shopping malls facing the high traffic. Its largest one is 300 sq. meters.

I see that you are a member of OVAB. What is the greatest benefit you have found from being a member? And what would you like to see OVAB do in the future?

I believe that to be in contact with the foreign community has a mutual advantage for the industry – and also for investors, as Turkey is a sleeping giant in every industry. That's my belief for our industry, too.

Digiboard is receiving a lot of demands for partnerships, and we are considering all of those, too.