MediaZest had one of the biggest stands in the In-Store section of the Marketing Week Live 2012 show. They had a variety of nicely designed and different display applications on show.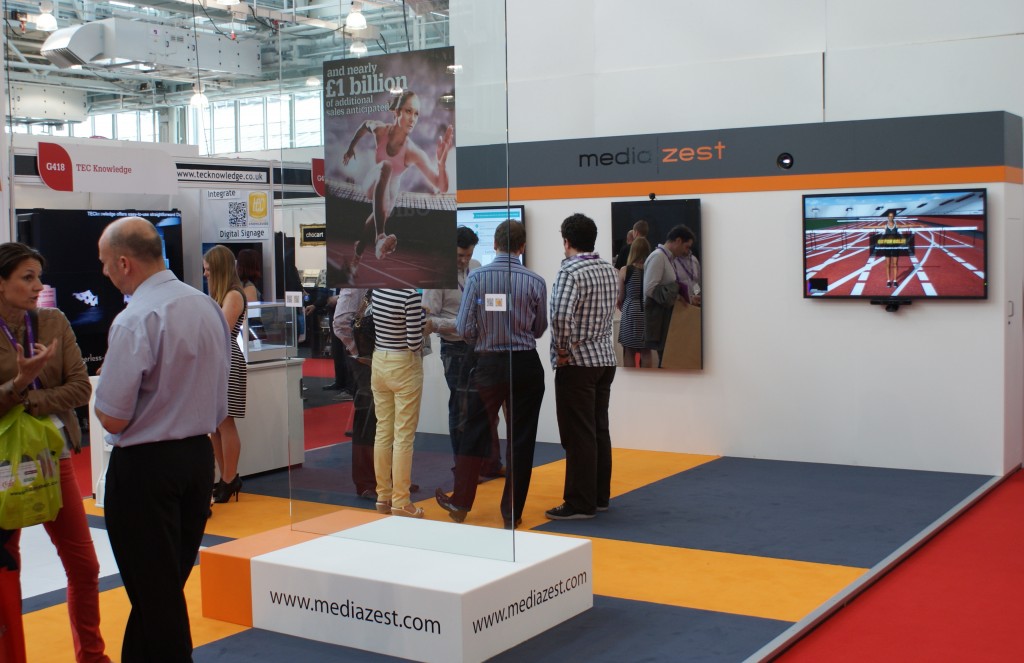 As well as some nice executions we've seen before, like rear projection film mounted on glass, and short-throw floor projections, a screen on the back wall of the stand caught our eye.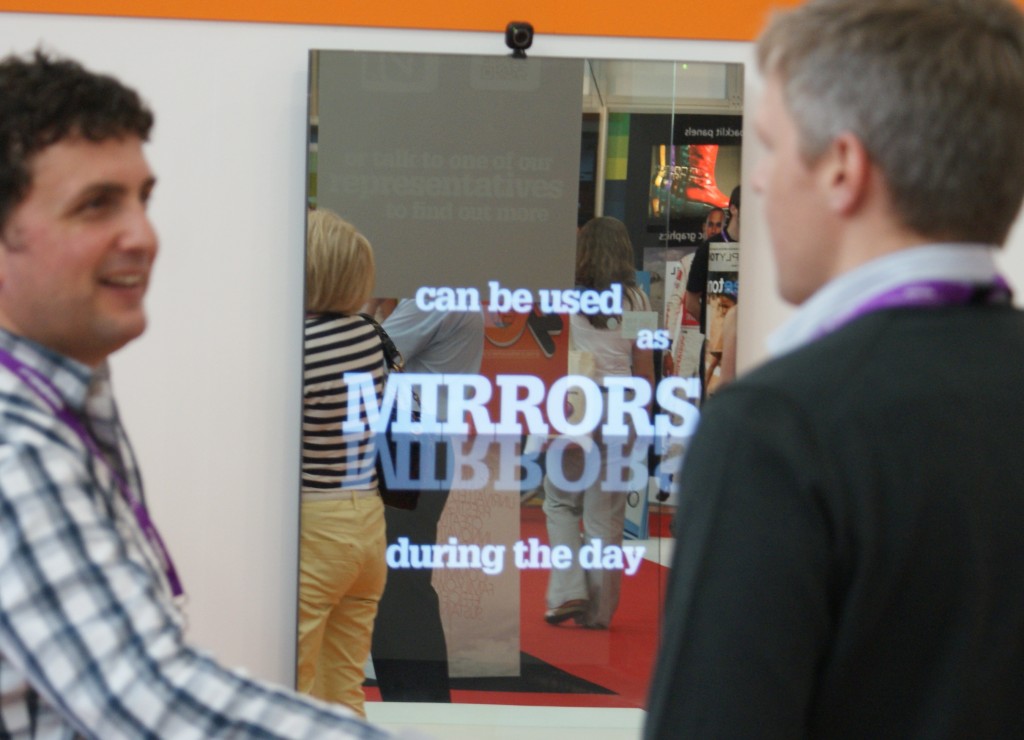 This display looked like a normal mirror when there was no content on it, but could be activated with full screen content and then it looked like a normal panel display, in this case in portrait form. At its most eye-catching however was when it was used as a combination of the two and, as can been in the picture, content can be shown on the screen with transparent areas still acting as a mirror surface behind.
We heard that some well known retail brands were taking an interest, and thinking of uses as an attractor feature, to draw customers attention.