Adrian J Cotterill, Editor-in-Chief
Following the release of new figures that show Air France KLM Group carries one in four long-haul passengers to and from Scottish airports, consolidating the Group's position as market leader in Scotland, KLM has booked the with JCDecaux Airport Welcome site at Glasgow Airport as part of a high-profile branding campaign.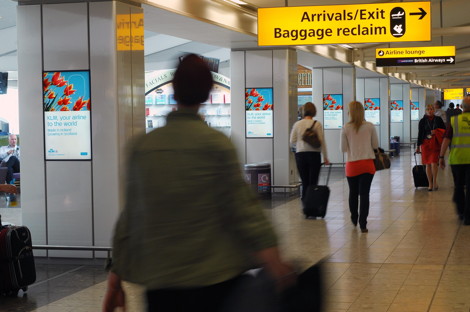 The campaign which also includes key digital locations at Aberdeen and Edinburgh Airports, aims to raise awareness of KLM's network in Scotland amongst business and leisure audiences at the main Scottish airports.
The digital campaign will run for three weeks:-
At Edinburgh Airport, KLM has taken the Digital Lounge Sponsorship network, 28 x 40 inch digital screens running the length of the lounge area, reaching all departing and arriving passengers
At Aberdeen Airport, 8 x digital screens will target all departing passengers, located in main walkways, seating areas and on flight information screens
KLM's creative will run on the Glasgow Welcome site until September, greeting 100% of the audience arriving and departing from Glasgow Airport's main terminal.