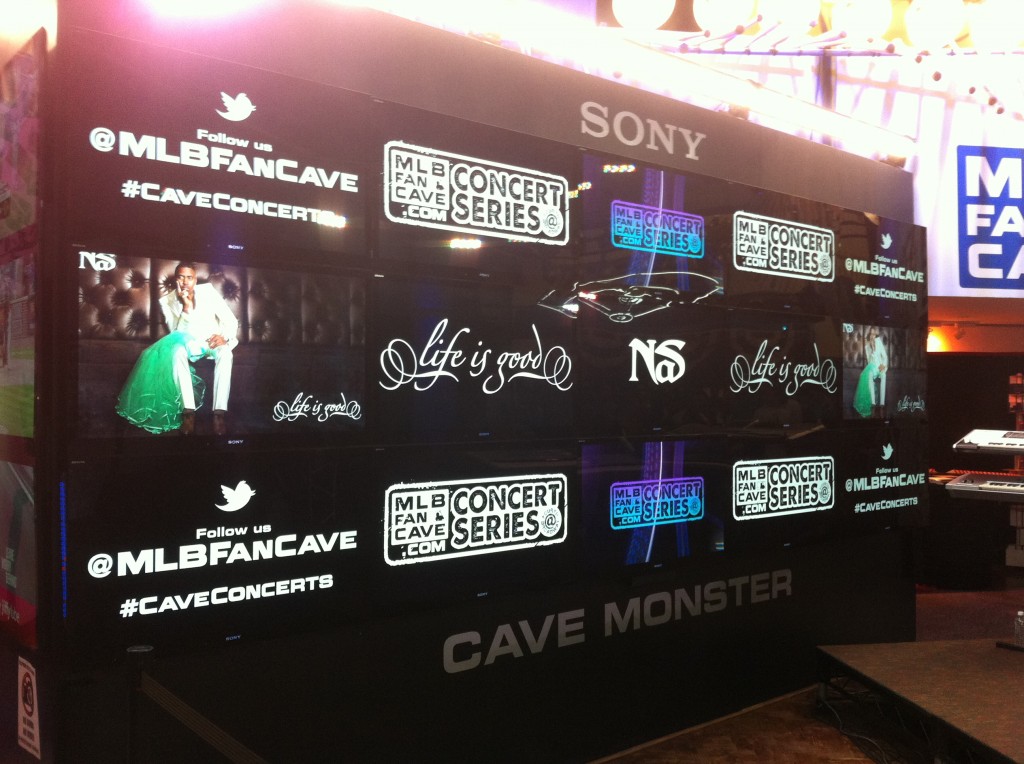 I was impressed to see that #MLBFancave in downtown Manhattan features an impressive tiled wall of Sony displays.
@MLBFancave played host to a @Nas performance for their #Caveconcerts music series.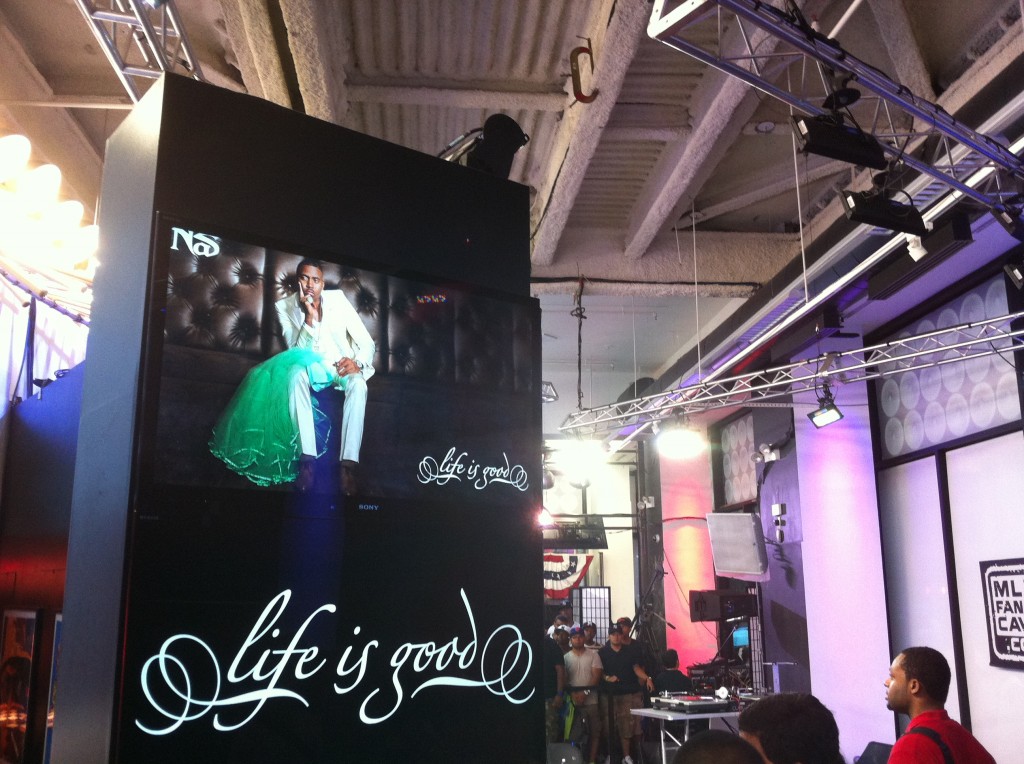 Nasir Jones also known as @Nas performed a few of his old classics along with some new hits from his newest release #LifeIsGood for fans and contestants of the MLB Fan Cave sports analyst competition at this rare album release preview.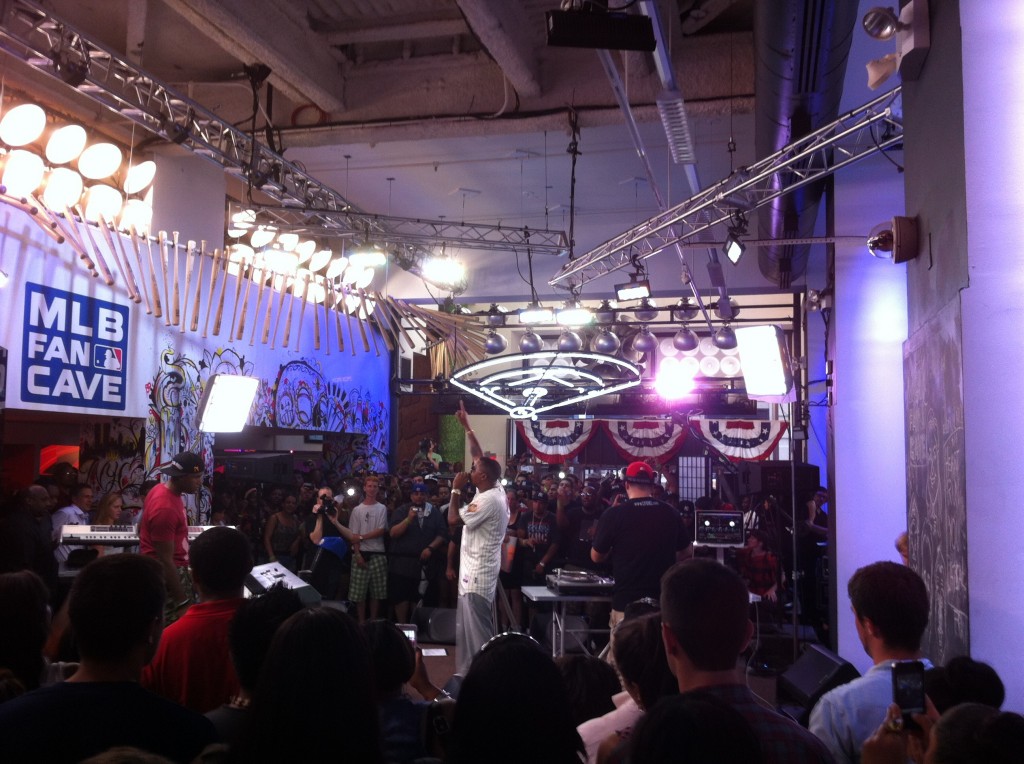 The @MLBFancave is an immersive experience in a Soho loft in Manhattan that hosts fan events, concerts, MLB player and celebrity appearances, as well as the Cave Dwellers who are attempting to watch every game of the 2012 MLB season while chronicling their experiences online through videos, blogs & social media.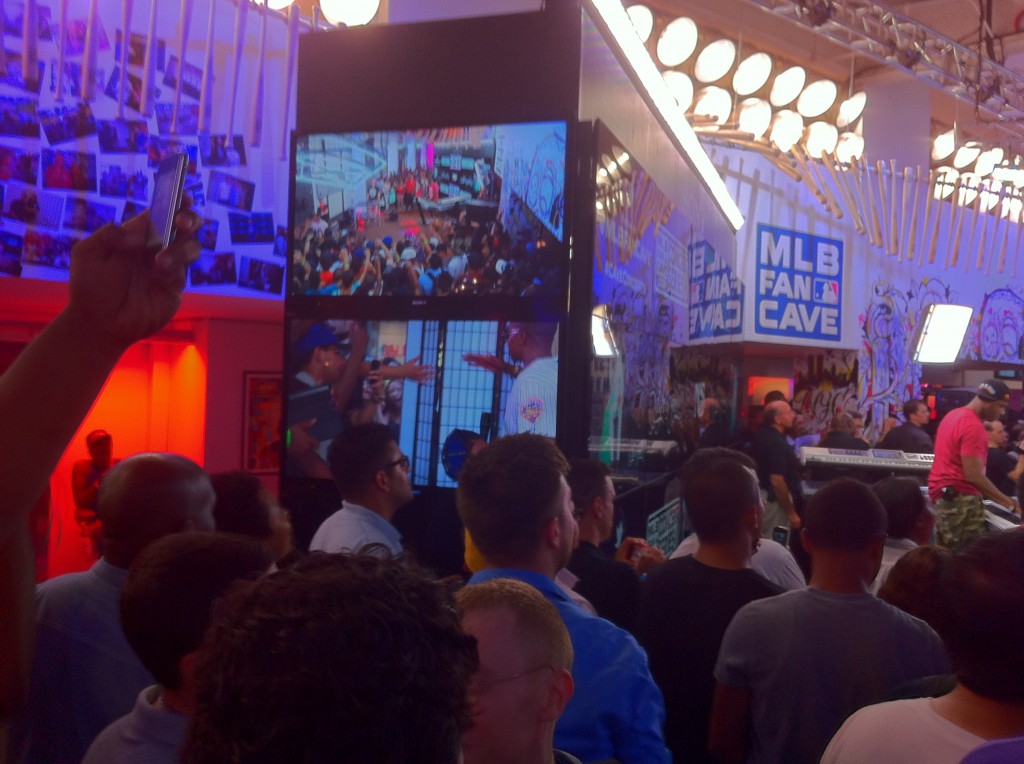 It also features innovative technology and giant HD displays where the Cave Dwellers watch and experience a first-of-its-kind space mixing baseball with music, popular culture, media, interactive technology and art.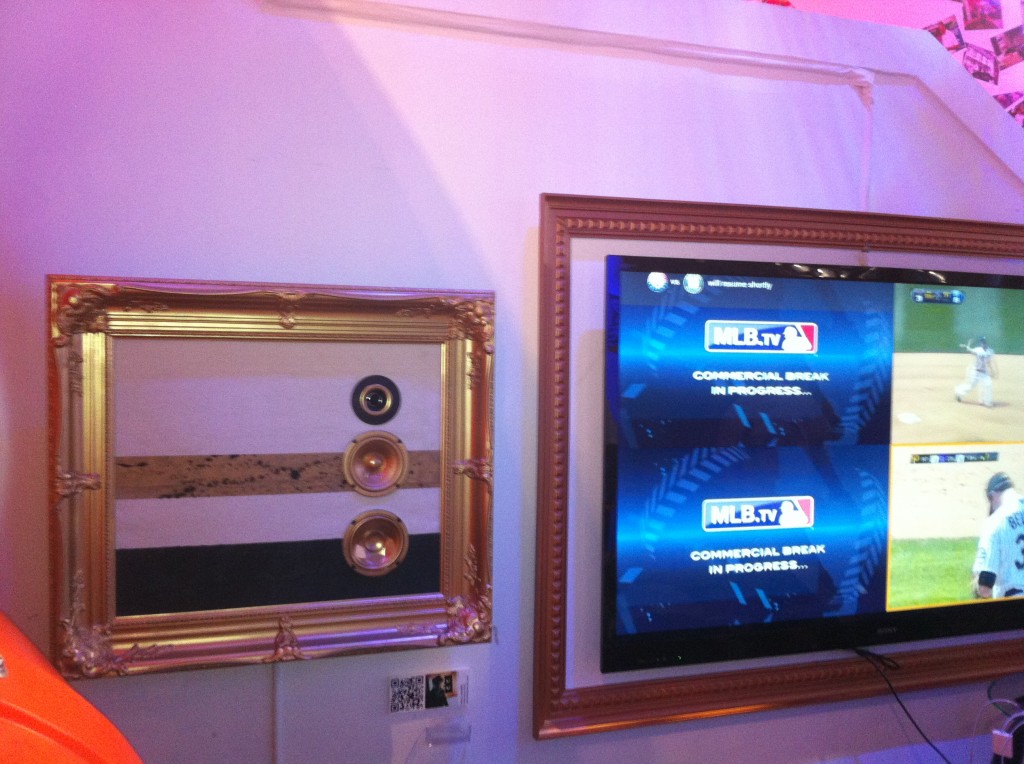 To learn more follow @MLBFancave or visit www.mlb.com/fancave.