Adrian J Cotterill, Editor-in-Chief
When media buyers have in the past told us that they don't see brands wanting to do pan-geographic campaigns (especially across Europe) we have laughed in their face and put it down to the fact that it's not in their own interests to act outside of the country silos they have built up over the past decade.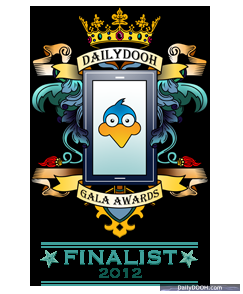 So, when a well known brand comes along and puts together a pan-European campaign with one of Europe's fastest (if, not the fastest) growing digital networks we sit up and listen (and so, should the rest of the industry, if it knows what's good for it).
The campaign in question, which was brokered personally between two of the UK and Ireland's best known entrepreneurs, Lord Sugar and Michael O'Leary, will see O'Leary's Ryanair airline, able to broadcast tailored ads on 5,000 Amscreen digital media screens across Europe.
It's the ability to reach around 50 million potential customers across all of Amscreen's networks that has, no doubt, inspired the initial four week campaign near Ryanair's UK base airports and its base hubs in Germany and Poland.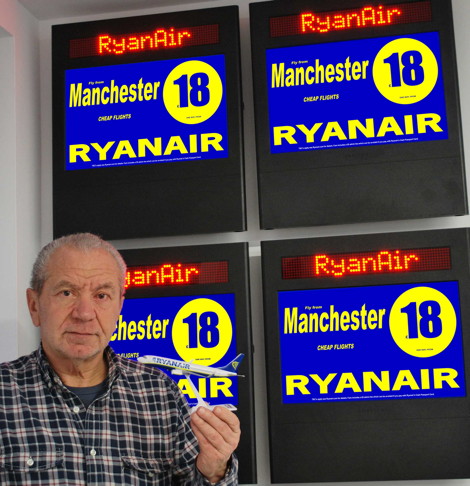 Not surprisingly, for those readers who know Ryanair, the campaign focusses on Ryanair's lowest price messaging and value for customers.
Michael O'Leary was quoted as saying "Ryanair has never advertised in this way before, but doing it with Amscreen is a total no-brainer. We can get tailored low price messages out to millions of potential customers across Europe at the touch of a button and the best thing is, if I am sitting at my desk in Dublin and decide that I want to take down the price of flights out of Germany, we can get that ad onto a screen in Berlin within minutes. I'm delighted we've come to this arrangement with Lord Sugar and am confident it will deliver immediate real results for Ryanair".
The question of course (not answered as yet) is whether any media specialists take a cut of that revenue? (the answer should be NO of course as they don't actually do anything in the scenario that O'Leary describes!).
Along with Autobahn Tank & Rast and Westfield London's Stratford City Mall, Amscreen are a finalist in the DailyDOOH Gala Awards: Best High Street / Supermarket / Convenience Store or Forecourt Deployments category.