Adrian J Cotterill, Editor-in-Chief
Fourteen tables at next week's DailyDOOH Gala Awards was always our goal and fourteen it is, as the nice people at Esprit Digital snapped up the last remaining table earlier this week.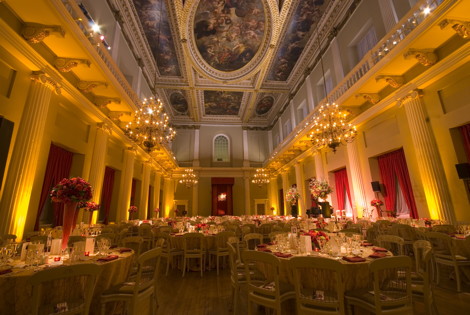 The main event sponsor VUKUNET has a table in the guise of NEC Display Solutions so at least Herr Hülsermann will have somewhere to sit and eat, in between my jokes about his habit of diving into lakes and saving dogs
Champagne reception and after show cocktail sponsor Scala who are celebrating their 25th anniversary with us have two tables; an official one and an unofficial one (thanks to The Life Channel's Phil Austin for this) and their partners, from as far away as North America, South Africa, the Middle East and (closer to home) Germany and Central Europe, will be flying in to help celebrate
Amscreen, Eye, Ocean Outdoor, VeriFone Media and Wonderworks 3D have all taken their own tables but we are delighted to see interest from the more traditional OOH folks as well, with representatives from the likes of JCDecaux (from both London and Paris), CBS Outdoor, Posterscope and Kinetic in attendance
And last but not least we need to thank AOpen, Ayuda Media Systems, Bluefox, BroadSign, and Esprit Digital for their financial support as well
We'd argue that our attendee list, reads like a who's who of the industry and we'd like to thank all the outdoor media folks, suppliers, vendors and eco-system people who have bought tables or bought individual tickets on the Stammtisch Table.
Even the Stammtisch Table, table #14 is full and is now on wait list. Don't let that put you off though – if you are interested in coming then please get your name down on the list!