Gail Chiasson, North American Editor
Yoko Ono's work, IMAGINE PEACE, is the latest art to be featured as part of the Times Square Moment: A Digital Gallery, a presentation of the Times Square Advertising Coalition and Times Square Arts.
Ono's work will be seen as part of a synchronized program on over fifteen of the largest digital screens in Times Square nightly at 11:57 pm – midnight every night throughout December 30.
Times Square Moment: A Digital Gallery is the largest coordinated effort in history by the sign operators in Times Square to display synchronized, cutting-edge creative content on billboards throughout Times Square every night. Our readers may remember that the program began last May and features the work of a different artist each month. Last month, it was the colourful work of Takeshi Murata, seen below.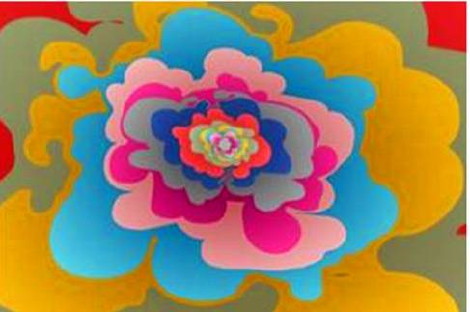 IMAGINE PEACE is artist Yoko Ono's worldwide initiative of anti-violence. In the film, Imagine Peace is written in 24 languages set over the tranquil imagery of a blue-sky background. The piece has now been transformed into a multi-channel work specifically for the Times Square Moment, and spreads the message of peace across Times Square's monumental screens simultaneously, filling the Crossroads of the World with 24 languages of the world.
Yoko Ono, in her usual inimitable fashion, said, "Every day for three minutes we will think of world peace together, watching this blue sky. I love you!"
Alan High, chairman of the Times Square Advertising Coalition and president and general manager, Spectacolor and Mall Divisions, says, "It is a special honor to air IMAGINE PEACE and a fitting tribute to the holiday season and our hopes for the New Year."
The following digital screens are participating in the December Times Square Moment: ABC Super Sign, American Eagle Times Square, Bank of America, CEMUSA, City Outdoor, Disney, JVC Screen, MTV 44 ½, NASDAQ, Spectacolor HD129 / Times Square Visitor Center Marquee, ClearChannel HD128, Spectacolor HD127 / CNN Screen, Times Square Visitor Center, Viacom North & South (SL Green Realty and Orange Barrel Media) Thomson Reuters, and 7TS (7 Times Square).
Tim Tompkins, president of the Times Square Alliance, says, "John Lennon's 'Imagine' is the last song played on New Year's Eve just before 11:59 p.m., when the ball on 1 Times Square begins to descend. Yoko Ono's IMAGINE PEACE is undoubtedly a perfect match for the December Times Square Moment program as it taps into many people's hope for a better world, the sentiment of both the holidays and the New Year."