Gail Chiasson, North American Editor
Brussels-based Ingram Micro Europe, division of Ingram Micro Inc., global wholesale provider of technology products and supply chain management services, has announced the extension of its partnership with Scala across Europe.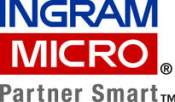 Ingram Micro has been a long-term partner of Scala Nordics. It is now expanding this partnership to the rest of the European countries and will support its customers with the latest Scala SaaS offering. The company also has a distribution agreement with Scala in the U.S..
"In line with our European investment in Digital Signage, Ingram Micro Europe makes it a priority to offer the industry's most relevant portfolio of products, solutions and services." says Nathalie Andersen, director proAV Digital Signage, Ingram Micro Europe.
"In this context, we are very pleased to strengthen our partnership with Scala. Our European proAV division is very keen in supporting its IT and AV customers' projects , local or international, in collaboration with one of the most recognizable brands in the industry. We look forward to extending Scala's reach within the European market whilst offering to our channel partners Scala cutting edge software and recurring revenue streams."
Ingram Micro is the world's largest wholesale technology distributor and a global leader in IT supply-chain, mobile device lifecycle services and logistics solutions. As a vital link in the technology value chain, Ingram Micro creates sales and profitability opportunities for vendors and resellers through unique marketing programs, outsourced logistics and mobile solutions, technical support, financial services and product aggregation and distribution. The company is the only global broad-based IT distributor, serving 145 countries on six continents with the world's most comprehensive portfolio of IT products and services.