Following on from the news that APN Outdoor had secured approval for Sydney's first-ever large format, roadside Digital Billboard in the Central Business District (CBD), comes news that APN Outdoor has also secured approval for Brisbane's first large format Digital Billboard in the CBD.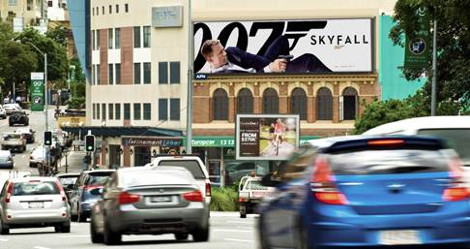 It will be located at the busy Queen Street intersection – the site has been home to iconic signage and billboards for over 130 years, Ed
Under a recent approval granted by Brisbane City Council, the site will now be converted into a high definition, LED Digital Billboard. The result comes after several months of negotiations between Brisbane City Council and APN Outdoor's Queensland Commercial Director, Brad Lindsay, to ensure the site's heritage could be preserved.
'The Queen' as it is affectionately known, joins 'The Digital Darling' in Sydney and the Melbourne's iconic Young & Jackson Digital Billboard, creating Australia's first ever Eastern Seaboard Roadside Digital pack.
This exclusive proposition gives advertisers the only opportunity to get their brand up in lights in the three busiest central business districts in Australia.
APN Outdoor's General Manager of Digital Media, Damien Rath, commented: "The strength of APN Outdoor is further extended by the invaluable competitive edge Digital Billboards can offer our advertisers. It's a premium product that gives campaigns the unique opportunity to be reactive to their audiences with day-parting, 24/7."
APN Outdoor is working to install 'The Queen' later this year.