Adrian J Cotterill, Editor-in-Chief
Honestly, we didn't look too closely during #CES at the Booth Babes but here at COMPUTEX TAIPEI …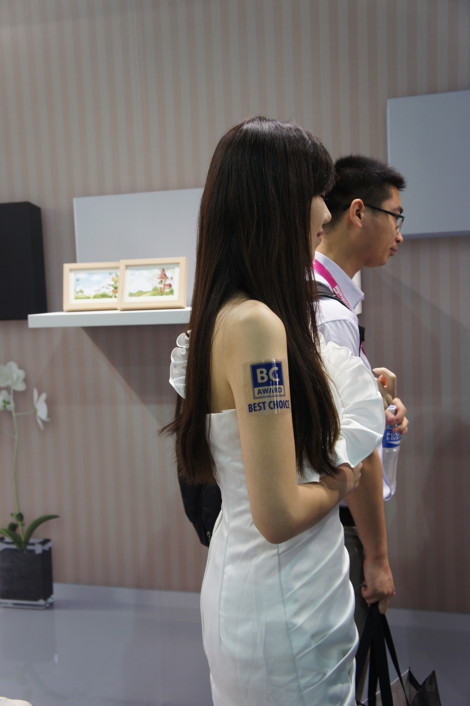 … we did notice (err it was hard NOT to) that all of the booth babes (and such as is, the market in Asia) that the latest trend / fashion must have was (sometimes) stickers but more often than not 'temporary tattoos' on the ladies.
Let me just say that it was not just 'arms' that were errr branded.
Mind you, all of the ladies manning the Western Digital stand were forced to wear blue wigs (shown above).