Scala announced today the installation of interactive totems at Milan's travel hubs including metro stations entrances, bus stops, railway stations and the airport. The installation was carried out by Scala partner M-Cube.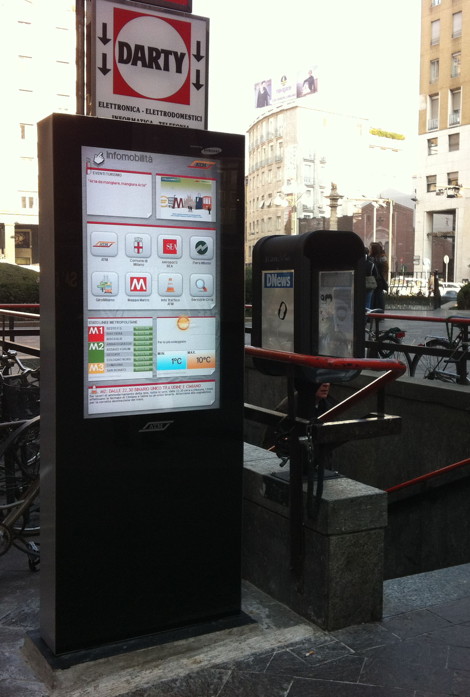 At all the interactive totems residents and tourists are able to browse through public transport information, plan their journey, consult interactive maps, check on-going events and fairs in town, view up to date flights arrival and departure times in real time, find emergency numbers and much more.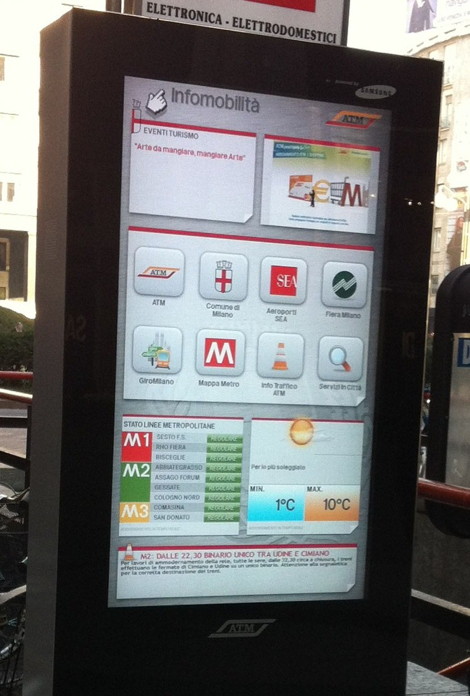 To ensure effective real-time updating of the information on the entire network, which is crucial for flight arrival and departure times and public transport information, the content is managed by a dynamic integrated database update system developed by ATM's IT Department in collaboration with M-Cube. The data received from the airports' Flight Management Systems, ATM, Railway Stations Management Systems, Traffic Information Management Systems, the city of Milan and Milan Fair's databases, is automatically converted by the application into the required format for playback on the interactive totem. M-Cube provides ongoing assistance for adding units to the network growth and for integrating new content streams.
ATM is planning to extend the number of interactive totems in the next phase and is considering extending the project to all underground stations in the future.