Russ Curry, Ministry of New Media
Last year the nice folks at Titan hosted a Cocktail Reception during New York Digital Signage Week.
This year however, working with the Control Group, they are inviting people to 'come explore the future of brand experiences' at CGHQ, 233 Broadway, 21st Floor, Woolworth Building.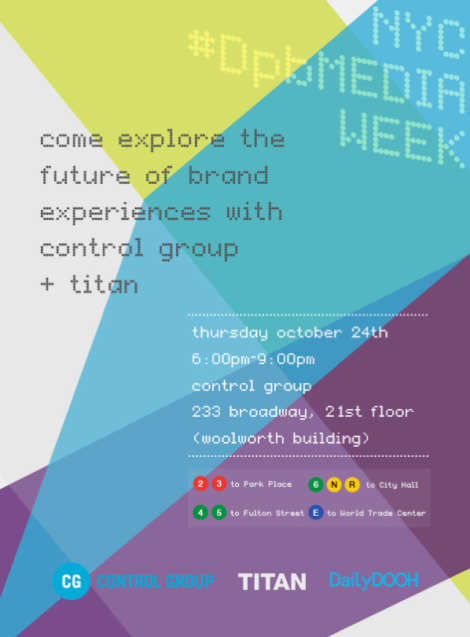 If you want to come along there are only a handful of tickets (free by the way) left. You can register here.