Gail Chiasson, North American Editor
David Kepron will deliver the Thursday, Feb. 13 keynote address at #dse2014 in Las Vegas, speaking on 'Creating Engaging Experiences in a Digitally Distracted World'.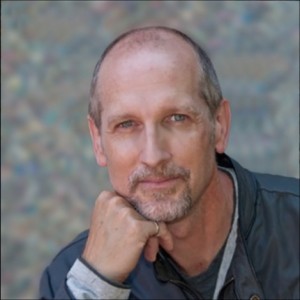 Kepron plans to explain how digital place-based media, handheld devices and emerging technologies are changing the way retailers, restaurateurs, hoteliers and myriad other businesses need to communicate with their customers.
He will speak to why making great experiences requires mindful choreography of both the medium and the message.
And looking into the future, he will explain why the relevancy of 'place' will reside with the customer, as people more actively participate in modifying their own experience, creating 'chatter that matters' because they're helping create it.
Kepron will also talk on the best way to exploit these opportunities, aided by a look at the neuroscience of engagement, which underlies behavioral motivation and how living in a digitally connected world impacts that pattern of decision-making.
As a retail design, merchandising and brand consultant, David Kepron draws on 25 years of work as an architect, artist and educator. His multidisciplinary approach to the design of shopping places focuses on understanding consumer behavior and the creation of relevant shopping experiences at the intersection of sociology, neuroscience and emerging digital technologies.
Richard Lebovitz, editorial and education director of ExpoNation LLC, which produces DSE, says, "Kepron's perspectives will give attendees the opportunity to envision digital signage design solutions most conducive to engagement."
#dse2014, co-located with the Digital Content Show, is scheduled for February 11-13, 2014, with access to the Exhibit Hall February 12 & 13 at the Sands Expo & Convention Center in Las Vegas. Over 200 exhibitors will feature technology and services including hardware, software, network, delivery and content from around the globe. DSE also offers what is believed to be the largest and most diversified digital signage and digital out-of-home educational program anywhere in the world, with more than 125 educators and the largest variety of educational opportunities, including a live installation tour and structured curriculum leading to professional re-certification in seven educational tracks.
On the program also (February 11), the Ministry of New Media, in conjunction with the DailyDOOH are holding their third Thought Leadership Summit, and will present 'Video Walls Unplugged', featuring what we are told is the best ever content designer speaker lineup ever!
The full #dse2014 program will be comprised of 11 pre- and post-show educational events, 28 general conference seminars, as well as 60 targeted Industry Roundtable Discussion Groups and 28 free presentations staged in on-floor theaters.