More than 1,300 digital advertising panels in airports, shopping centres, pubs, cafés and on roadsides around Australia will display a poppy for a minute on the 11th hour of the 11th day of the 11th month, as part of Australia's biggest ever digital Out-of-Home advertising campaign.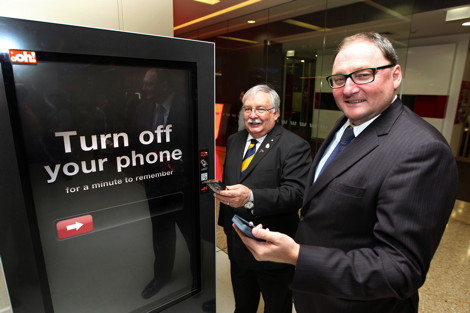 The campaign by oOh! Media for DefenceCare's second annual Minute to Remember initiative, will also see digital signs run reminders in the week leading up to Remembrance Day and display a national countdown 10 seconds prior to the minute's silence.
The simultaneous countdown and minute of remembrance will be made possible by oOh!'s state-of-the-art digital technology, which allows advertisers to instantaneously update its digital signs to display new content at a specified time.
DefenceCare, an RSL charity, helps current and ex-service men and women and their families with community support, advocacy and assistance with compensation and entitlement claims for pensions and benefits.
CEO of oOh!, Brendon Cook, said the pro-bono campaign – valued at over a million dollars – would raise awareness of this significant event among more than a third of the population.
The campaign may also help make a deeper connection by promoting the Minute to Remember app – available from www.minutetoremember.com.au – which gives Australians the opportunity to buy a virtual fundraising poppy to display on their Facebook page."
DefenceCare's General Manager Robyn Collins said the campaign, developed by content agency 3rdSpace, to commemorate Remembrance Day will make honouring Australia's war heroes more relevant to young people.