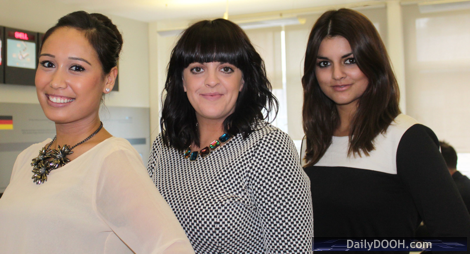 Amscreen's new recruits who started this week; From left to right; Roxanne Bromfield, Laura Pleasants and Tanisha Sakhawat.
Laura Pleasants joins the Amscreen team as Marketing Communications Manager and comes from UBM where she was responsible for their multi-platform communications strategy.
Amscreen also welcomed the arrival of Roxanne Bromfield and Tanisha Sakhawat to the team, who join the digital advertising sales team from ITV Digital and blowUP Media respectively.