Hard times make strange bedfellows and although we never quite understood Digital Life – a loose alliance between Avanti Screenmedia and Streetbroadcast to create a virtual network that they described as 'the UK's largest out of home digital retail network' – we do understand the reasons behind this deal between SubTV (part of the Media 42 Group) and Avanti Screenmedia to create a digital network aimed at 18 – 24 year olds.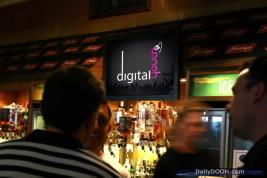 SubTV of course operate digital screen networks within Student Union bars and this collaboration comprises over 1,400 screens, across 280 venues and with national coverage.
Jamie Ball, Sales Director, Avanti Screenmedia told us "Digital Youth provides a sizeable and highly targeted network for brands looking to talk to the hard to reach youth audience with minimal wastage. We anticipate strong demand from planners and buyers from the increased scale that the package has to offer".
'Digital Youth' is likely to reach over 3 million 18-24 year olds a week via screens primarily located within bars, clubs and Student Union venues.
A Digital Youth campaign can be bought through Avanti Screenmedia or SubTV.