Gail Chiasson, North American Editor
ONELAN will be showing off its feature videowall capability and built-in Quividi audience measurement solution at Infocomm Middle East and Africa being held Oct. 13-to-16 at the Dubai World Trade Centre.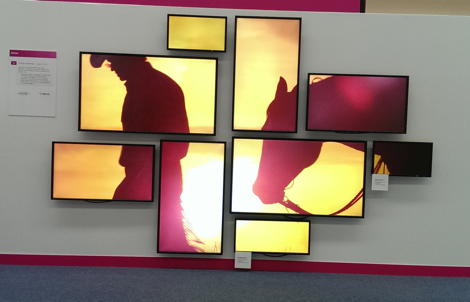 InfoComm MEA 2013 had 14,770 unique visitors and 184 exhibitors representing 33 countries, across nearly 10,000 square meters of exhibition space and we'll be surprised if it isn't as large or larger this year. As one of the exhibitors, ONELAN, which develops network appliances for standalone and end-to-end Digital Signage network solutions, will also be showcasing its latest range of players including its 4K player range.
InfoComm MEA 2014 is part of the continuous effort by the Association to expand Pro AV skills and knowledge globally. The positive reception the event has received from both exhibitors and visitors underscores the need for and relevance of such initiatives in the region.
ONELAN's NTBs are now installed in a wide variety of organisations across the world in markets including retail, schools, hospitals as well as corporates such as TalkTalk, the Financial Times and Virgin.
ONELAN Ltd is based in Henley-on-Thames, Oxfordshire, U.K..